Tangerine Granita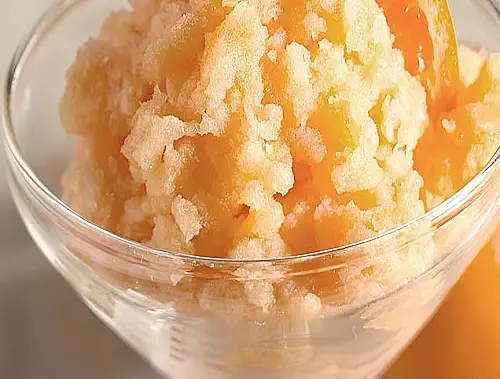 Ingredients:
1/2 cup sugar
1/2 cup water
2 teaspoons (packed) finely grated tangerine peel
4 cups purchased fresh tangerine juice
1/4 cup strained fresh lemon juice
Pinch of salt
Directions:
Bring first 3 ingredients to boil in small saucepan, stirring until sugar dissolves.
Reduce heat to medium-low; simmer until reduced to thin syrup, about 5 minutes.
Pour into 8 x 8 x 2-inch glass baking dish.
Stir in remaining ingredients.
Cover; freeze overnight.
Using fork, scrape granita in its dish into flakes.
Cover and keep frozen up to 2 days. 8 servings.