Tortelloni with Gorgonzola Spinach Cream Sauce
Tortelloni with Gorgonzola
Spinach Cream Sauce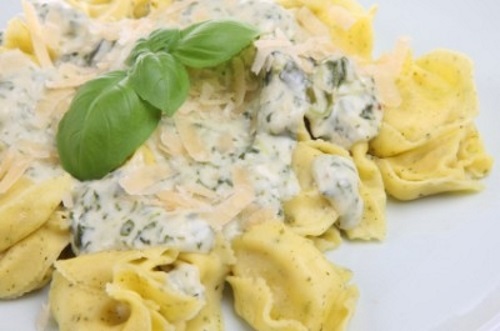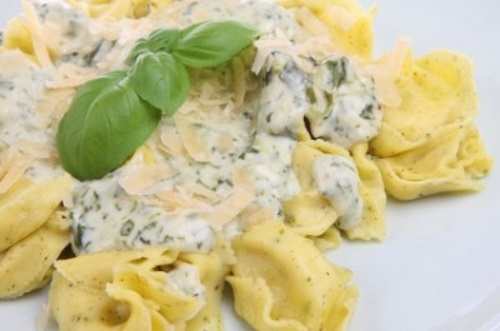 INGREDIENTS
Serves 4 people.
1 pound of tortelloni, fresh or frozen

1 Tbls of extra virgin olive oil

2 Tbls of butter

1 bunch of long green onions, chopped

1/4 cup of white wine.

1 cup of heavy whipping cream

1 pound of baby spinach, cooked and chopped

1/2 tsp of fresh grated nutmeg

1/4 tsp of salt

1/2 tsp of fresh ground black pepper

1/4 cup of fresh grated Parmesan cheese

5oz of Gorgonzola cheese, broken into pieces.

1/4 cup of fresh Italian flat leaf parsley

 

PREPARATION

 

In 6 quarts of boiling salted water, cook the pasta until al dente.

In a large frying pan, saute the onions in the oil and butter until tender and translucent.

De-glaze the pan with the wine.

Add the cream and cook until slightly bubbly.

Add the spinach, nutmeg, salt and pepper.

Remove from heat and stir in the Parmesan and Gorgonzola until melted.

Toss in the cooked pasta and top with parsley.