Trenette al Salmone Recipe
Trenette al Salmone Recipe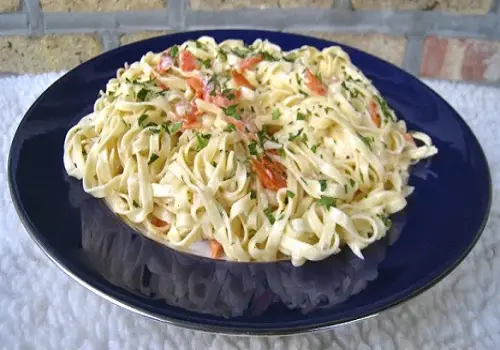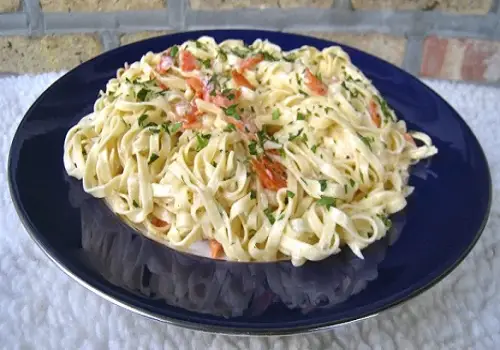 Ingredients

1/2 stick (1/4 cup) butter

1 shallot, chopped fine

1 cup heavy cream

1/2 lb (8 oz) smoked salmon, cut into 1 1/2 to 2 inch strips

1 oz vodka (optional)

1 lb cooked trenette

2 tbsp fresh parsley, chopped, separated

salt & ground white pepper, to taste

reserved pasta water
Directions
Melt butter in a large, deep frying pan over med-high heat.

Add shallots and sauté until soft, about 2 minutes.

Add salmon and continue sautéing for another 2 minutes.

Remove pan from heat, add vodka, give the pan's contents a quick stir, and return to heat.

After a minute, add the cream and continue cooking until sauce thickens slightly, about 2 – 3 minutes.

Season with 1 tbsp of the parsley and salt & pepper to taste before adding the cooked trenette to the pan. Mix until the pasta is well-coated. If necessary, add a little of the reserved pasta water.

Garnish with remaining tbsp of parsley and serve immediately.
Variations
The use of vodka in the recipe is certainly not required and is completely your choice. If you opt to use garlic in place of, or along with, the shallots, be careful not to be too heavy-handed. The star of this dish is the smoky flavor of the salmon and too much garlic will interfere with that.