Veal Marsala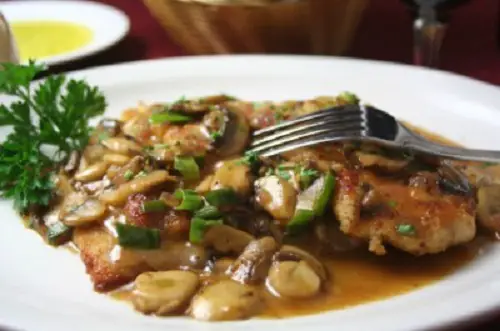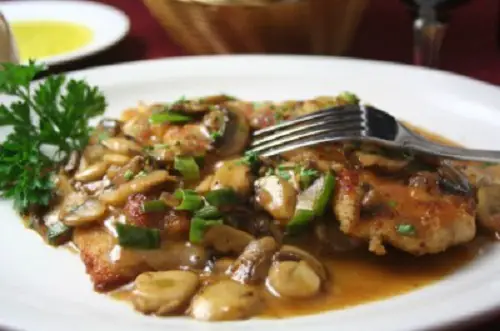 INGREDIENTS
8 pieces of veal cutlets

1/4 cup of flour

1/2 tsp salt

1/2 tsp pepper

2 Tbls Butter

1 Tbls of extra virgin olive oil

2 shallots chopped

2 cloves of garlic chopped

1 pound of assorted mushrooms (portobello, button, oyster,etc.)

1/4 cup of heavy whipping cream

3/4 of a cup of dry Marsala wine

3 Tbls of fresh chopped parsley

PREPARATION

Dredge veal in flour, salt and pepper.

In a large frying pan saute mushrooms in oil and 1 tsp of butter for about 1 minute.

Add garlic and shallots for about 2 minutes.

Remove from pan, set aside and keep warm

Add remaining butter and saute veal for about 2 minutes on each side. Remove from pan.

Add wine to deglaze the pan and reduce about 5 minutes.

Stir to remove the brown bits from the bottom of the pan.

Add cream for about 1 minute.

Plate veal, top with mushrooms and parsley. Then pour over that wonderful sauce.