Zucchini Carbonara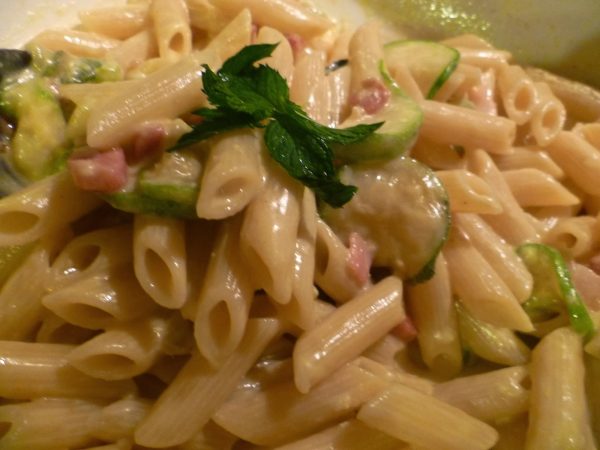 La Carbonara Zucchini is a variant of the more delicate but equally tasty known Roman recipe pasta carbonara .
The pillow , this Carbonara , replacing the zucchini that make this vegetarian dish quick and easy to prepare when you want to enjoy a tasty but light dough .

Recipe ingredients
400 grams of spaghetti or bucatini

3 eggs

100 grams of grated Parmesan cheese

salt and pepper q.b.

3 tablespoons extra virgin olive oil

3 zucchini

1 clove of garlic
Preparation of recipe
In a large sauté pan with the oil available to the garlic cut into 2 large pieces , add the zucchini cut into slices not too thick , salt and pepper and let simmer until become tender ( but not untrimmed ) by stuffing with the prongs of a fork (if necessary add a little ' of hot water during cooking )

In a large bowl , beat the eggs with salt, pepper and grated parmesan cheese . In the meantime, boil the pasta in salted water , drain when al dente and sauté a minute in a pan with the zucchini .

Add the pasta and zucchini in the bowl with the eggs , mix the dough quickly and serve immediately your Carbonara with zucchini , adding (if you like ), a sprinkling of chopped parsley.