Zucchini (Marrows) Scapece
Zucchini (Marrows) Scapece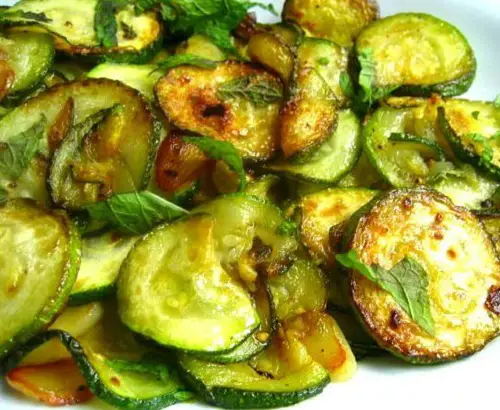 Ingredients For 4 people:
Marrows 600 gr
1 clove of garlic
2 sprigs of mint
6 tablespoons of white wine vinegar
8 tablespoons of olive oil
seed oil (for frying)
salt, pepper.
PREPARATION
Clean, wash, dry and cut the marrows into rounds rather thin; wash and dry the mint, then peel and crumble garlic.
In a pan with hot oil fry the slices of marrows, a few at a time, and drain them as they become golden, then after they are well drained, place them in a serving dish. Add salt and pepper, then add the chopped garlic, extra virgin olive oil and vinegar, and finally the mint leaves.
Just stir, then let steep for about 3 hours before serving cold.