Spaghetti Squash Sausage Bake
Spaghetti Squash Sausage Bake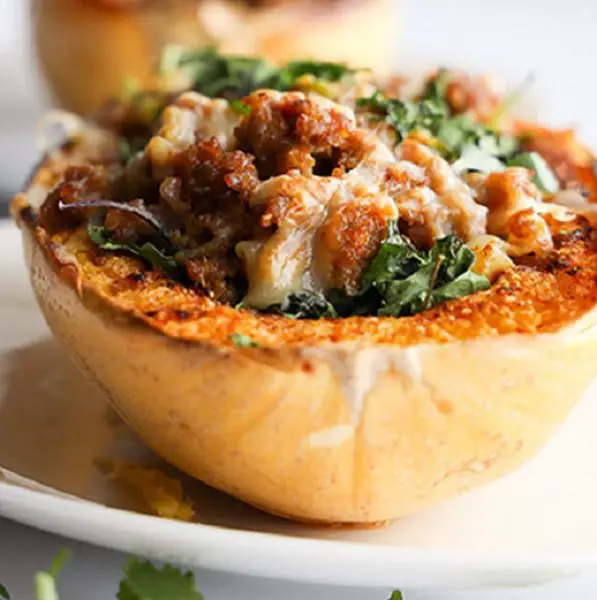 Ingredients
    1 spaghetti squash

    1 lb mild Italian sausage

    1/2 onion, finely chopped

    1/2 cup celery, chopped

    1/2 cup fresh baby kale

    1/2-3/4 cup fresh mozzarella cheese, shredded
Directions
    Preheat oven to 350°F. Poke several holes in squash with a sharp paring knife and place in a large bowl. Microwave on high for 2-4 minutes or until a bit softened. Use a large knife to cut the squash in half lengthwise and scoop out the seeds.

    Drizzle squash halves with a bit of olive oil and sprinkle. Place halves cut side down on a cookie sheet and bake for an hour.

    Into a large skillet add the sausage, onions, celery and cook on medium heat for 15 minutes breaking up the sausage as it cooks. When sausage is fully browned, turn off the heat and stir in the kale.

    Remove squash from oven. Flip over. Fill each cavity with kale-sausage mixture. Top each liberally with cheese.

    Place stuffed halves back into oven for 15 minutes. Remove and enjoy!