Apostles' Fingers (Sweet Ricotta Crepes)
Apostles' Fingers (Sweet Ricotta Crepes)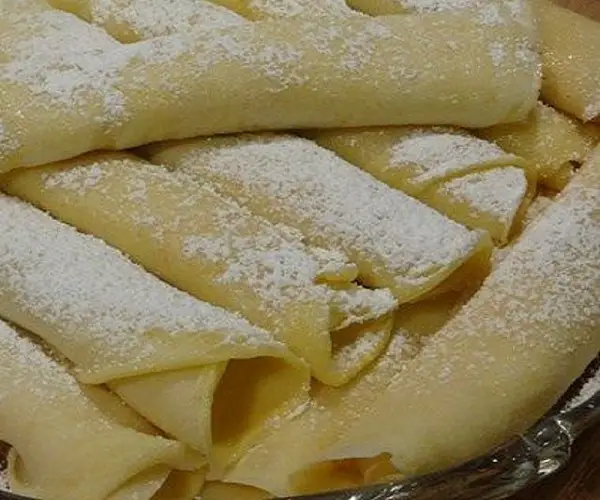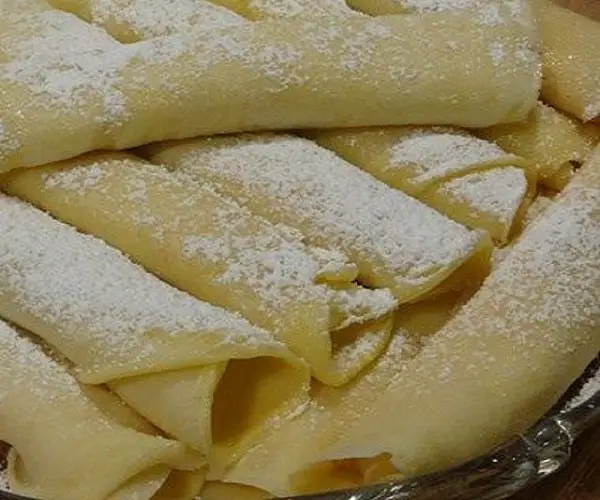 Apostles' fingers are made with crepes that are flourless, light, and aromatic.  The filling is similar to a cannoli filling.   If desired, you can omit the cocoa from the filling and add chopped candied orange peel or orange zest and mini chocolate chips.  Or simply spread the crepes with Nutella.  Apostle's Fingers are best served at room temperature but you can refrigerate them and then cut them into smaller segments to serve.

Ingredients:
(Makes 10 -12)
Filling:
1-1/4 cup ricotta cheese

1/2 cup confectioner's sugar

1-1/2 teaspoons unsweetened cocoa powder

1/8 teaspoon cinnamon
Crepes:
8 eggs

2 teaspoons vanilla extract

Pinch of salt

2 tablespoons butter or vegetable oil
Topping:
1 tablespoon confectioner's sugar

1/4 teaspoon cinnamon
Directions:
To make the filling:
Combine the ricotta and confectioner's sugar.  Press the mixture through a strainer into a bowl.    Stir in the cocoa and cinnamon.
To make the crepes:
Beat the eggs with the vanilla and salt.  Heat a little of the butter or oil in a 8-inch nonstick skillet over medium-high heat.  When the pan is hot, pour in about 1/4 cup of batter.   Swirl the batter around quickly to form a thin pancake.

Once set (about 30-40 seconds) turn it over and cook the other side briefly.

Slide crepe onto a plate.  Repeat with remaining batter.
To assemble:
Place 2 tablespoons of the filling on each warm crepe and roll up.

Combine topping ingredients, sift over the rolled crepes, and serve.
adapted and modified from https://www.mangiabenepasta.com/apostle_fingers.html