Asparagus With Anchovies and Capers
Asparagus With Anchovies and Capers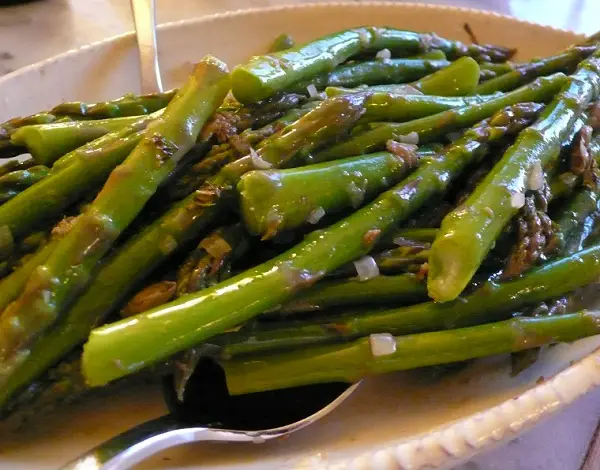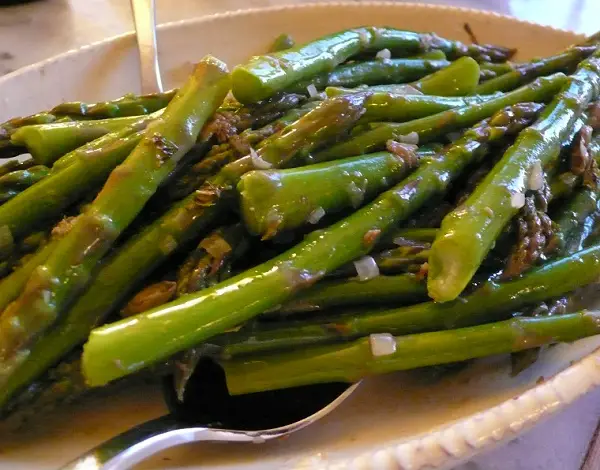 Ingredients
    1 to 2 garlic cloves to taste, peeled, halved, green shoot removed

    3 anchovy fillets, rinsed

    2 teaspoons capers, rinsed

    2 tablespoons extra virgin olive oil

    ¼ cup finely chopped onion

    1 to 2 teaspoons fresh lemon juice

    1 teaspoon chopped fresh mint

    Salt

    freshly ground pepper

    1 pound asparagus, preferably thin stalks, trimmed
Directions
Place the garlic, anchovy fillets and capers in a mortar and pestle, and mash to a paste.

Heat 1 tablespoon of the olive oil over medium heat in a small skillet.

Add the onion and a pinch of salt. Cook, stirring often, until tender (do not brown), three to five minutes.

Stir in the garlic and anchovy paste, and cook, stirring, for another minute.

Remove from the heat, and stir in the lemon juice, mint, salt and pepper.

Set aside for 15 to 30 minutes or longer. The flavors will mellow.

Steam the asparagus for three to five minutes until just tender.

 Remove to a platter or a wide bowl, and add the remaining olive oil and the onion mixture.

Toss gently and serve.