Asparagus with egg white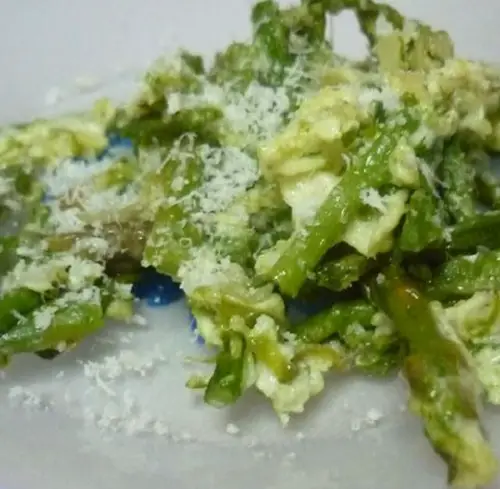 Ingredients for 4 people:
asparagus 500 gr
2 egg whites
1 white onion
2 tablespoons flour
3 tablespoons grated Parmesan cheese
olive oil
salt, pepper.
PREPARATION
Clean the asparagus and scatter it by eliminating the hardest part then, boil them in salted water for about 10 minutes, drain and keep aside.
In a skillet, sauté the onion thinly sliced with olive oil and just begin to brown, add the asparagus and cook over medium heat for about 10 minutes.
Meanwhile, beat the egg whites with the flour, salt and pepper then, raise the heat and pour the beaten egg into the pan with the asparagus, stirring constantly until it curdle. Sprinkle with grated cheese, stir again and serve.