Bellini Cocktail Recipe from Italian Cook – Vincenzo's Plate
Bellini Cocktail Recipe from Italian Cook – Vincenzo's Plate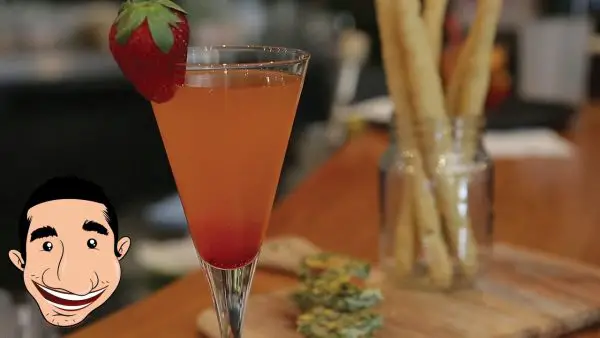 The Bellini was invented sometime between 1934 and 1948 by Giuseppe Cipriani, founder of Harry's Bar in Venice, Italy. He named the drink the Bellini because its unique pink color reminded him of the toga of a saint in a painting by 15th-century Venetian artist Giovanni Bellini.
The drink started as a seasonal specialty at Harry's Bar, a favorite haunt of Ernest Hemingway, Sinclair Lewis and Orson Welles.  Later, it also became popular at the bar's New York counterpart. After an entrepreneurial Frenchman set up a business to ship fresh white peach pureé to both locations, it was a year-round favorite.
The Bellini is an IBA Official Cocktail. They also suggest a Puccini, replacing the peach puree with an equal amount of mandarin juice, a Rossini, which uses strawberry puree or a Tintoretto which is made with pomegranate juice. Wikipedia
Serve a piece of history at your next dinner party with a sweet and fresh Cocktail. Watch the latest installment of Aperitivo with Vincenzo's Plate and recreate this fruity Bellini in your very own kitchen.

HOW TO MAKE A BELLINI COCKTAIL
INGREDIENTS:
60ml peach nectar (chilled)

90ml Italian Prosecco (chilled)

Tablespoon of strawberry syrup

Large fresh strawberry
METHOD:
1. Pour 60ml of peach nectar into a glass

2. Add 90ml Prosecco and a touch of strawberry syrup

3. Make a slit into the centre of a strawberry, being careful not to cut it in half

4. Slide the strawberry on to the rim of the glass

5. Serve with snacks as desired
 Hope you enjoy