Bocconcini Balls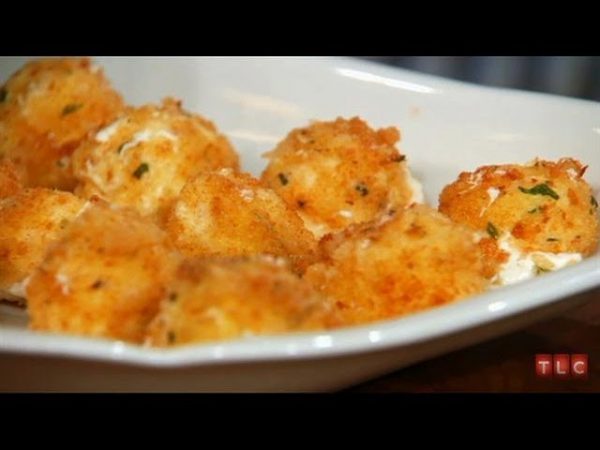 Think small mouthfuls of fried cheese balls! Pass it around as an horderves and the platter will be gone in no time. This will surely be a party favorite and something the kids will also enjoy! Here is a video by Italian American celebrity chef Buddy Valastro demonstrating how to cook these bocconcini balls.

INGREDIENTS
3 6 ounce packages of water-packed bocconcini mozzarella (roughly 18-20 pieces)

1 cup all-purpose flour

3 large eggs, beaten

1/4 cup finely grated pecorino

3/4 cup very fine, dry breadcrumbs

1/4 cup panko

1/2 teaspoon fine sea salt

neutral oil for frying

favorite smooth marinara sauce for dipping, warmed
PREPARATION:
Drain the cheese and place on a baking sheet or a plate lined with a double layer of paper towels. Place in the refrigerator to drain and dry for one hour.

In a small rimmed plate add flour. To a second combine eggs and pecorino.

In a third plate combine the two bread crumbs.

Lightly coat each piece of cheese in the flour, then dip into the egg mixture.

Allow the excess to drip back into the bowl and toss the cheese in the crumbs.

Fry in the hot oil until golden brown, a minute or two.

Remove to drain on a paper towel-lined plate. Serve with marinara.