Bologna-style Turkey Fillets
Bologna-style Turkey Fillets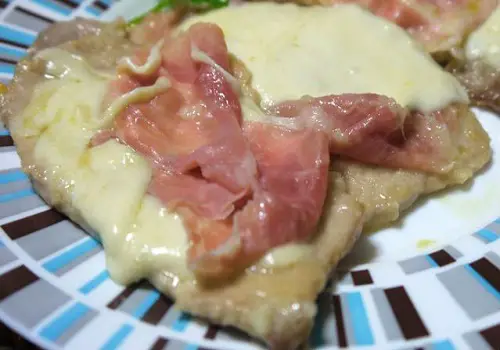 Ingredients for 6 people:
6 fillets of turkey
6 slices of ham
Parmesan cheese sliced 60 gr
a white truffle average
butter 80 gr.
PREPARATION
Beat the slices of turkey with a meat mallet then put them in a saucepan with the butter to brown on both sides. Just begin to brown put on each a slice of ham, two slices of Parmesan cheese and a few slices of truffle then simmer over low heat and covered container until the cheese has melted and wrapped meat.
Serve warm.