Braised Brussels Sprouts with Bacon and Golden Raisins
Braised Brussels Sprouts with Bacon and Golden Raisins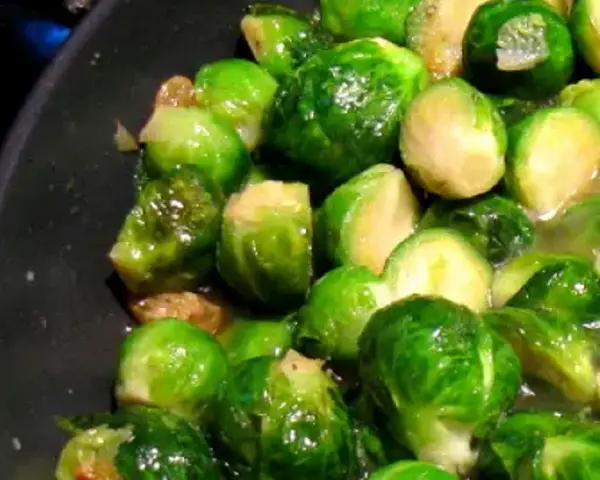 Ingredients
Yield: 8 servings.
2 tablespoons olive oil

6 ounces bacon or pancetta, cut in 1/4-inch dice

2 pounds Brussels sprouts, trimmed and cut in half

3/4 teaspoon kosher salt

3/4 teaspoon freshly ground black pepper

3/4 cup golden raisins or dried cranberries

1 (14.5-oz.) can reduced sodium chicken broth
Directions:
1) Heat olive oil in a large (12-inch) skillet. Add bacon and saute until fat is rendered and bacon is golden brown, about 5 minutes. Transfer bacon to paper toweling to drain.
2) Add Brussels sprouts, salt, and pepper to skillet and saute over medium heat for about 5 minutes, until lightly browned. Add raisins and chicken stock. Lower heat and cook uncovered, stirring occasionally, until sprouts are tender when pierced with a knife, about 15 minutes. Return bacon to pan and heat through. Adjust salt and pepper to taste.