Brasato alla Birra Braised in Beer
Brasato alla Birra Braised in Beer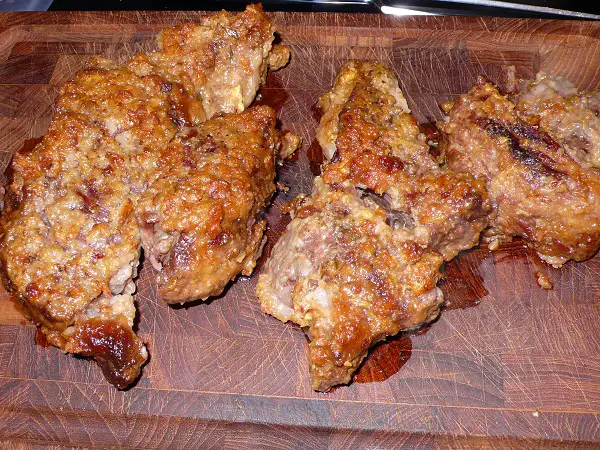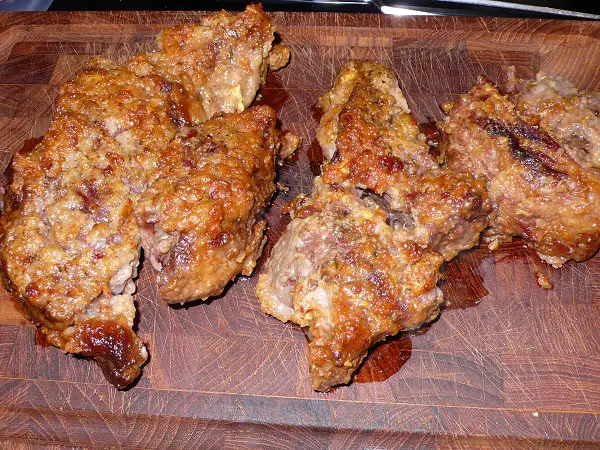 This pot roast braised in beer is a recipe from Trentino-Alto Adigea region in the North-East of Italy,

Ingredients
    4 ounces thick-sliced slab bacon, cut in chunks

    3 medium onions, cut into chunks (about 3 cups)

    1 tbsp kosher salt

     4-to-5 pound boneless beef shoulder roast (preferably a "top blade" or "top chick shoulder" roast)

    1/4 cup all-purpose flour

    4 tbsp extra-virgin olive oil

    5 sprigs fresh thyme, tied in a bundle with kitchen twine

    3 cups /two 12-ounce bottles) flavorful beer or ale

    6 cups light stock, or as needed

    3 tbsp Dijon mustard
Directions
Arrange a rack in the center of the oven with room for the covered braising pan, heat to 375°. Put the chunks of bacon, onion and a tsp of the salt in a food processor, mince together into a fine-textured paste.

Trim the beef of fat and sprinkle all over with salt, using another tsp in all. Spread the flour on a plate and dredge the roast thoroughly, coating all surfaces, then shake off any excess.

Pour the olive oil into the braising pan, and set it over medium-high heat for a couple of minutes, then lay the roast in the hot oil. Brown the beef well, turning it every few minutes to sear another surface, until nicely colored all over, about 10 minutes.

Push the meat to one side of the pan, drop the bacon and onion paste into the pan, stir and cook it on the pan bottom until it has dried out and just just begins to stick, about 5 minutes. Move the meat back to the center of the pan, drop in the bundle of thyme sprigs, and pour the beer in around the roast.

Bring the beer to a boil, stirring and scraping up any brown bits from the pan bottom. Pour in enough stock so the braising liquid comes halfway up the sides of the roast (if needed), and sprinkle the remaining tsp of salt all over.

Cover the pan, and bring the liquid quickly to a boil, then set it into the heated oven. After 2 hours, lift the cover, drop the 3 tbsp mustard into the braising liquid, stir carefully, cover again, and braise another hour.

Remove the cover, and continue the oven-braising, stirring the bottom of the pan occasionally, as the sauce reduces and concentrates. When it has thickened to a good consistency – it should take another 30 minutes or so – carefully take the pan out of the oven.

Lift the meat onto a cutting board and cut it crosswise into 1/2-inch-thick slices. Fan the slices on a warm platter, skim off any fat from the surface of the pan sauce, and ladle some of it over the meat. Serve right away, passing more sauce at the table.