Bresaola Antipasto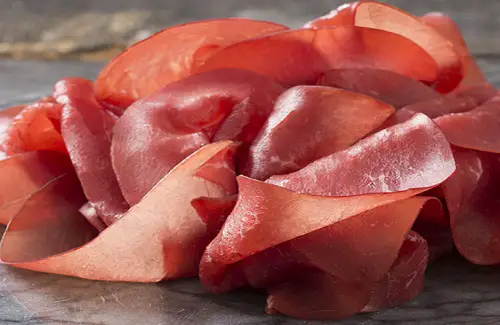 Ingredients:
Serves 4.
4 ounces Italian bresaola, sliced paper-thin
2 ounces Grana Padano cheese shards
3 tablespoons extra virgin olive oil
Juice of 1 lemon
Freshly ground black pepper
Directions:
Arrange the bresaola slices, slightly overlapping, on a large serving platter.
Cover with the Grana Padano cheese shards.
Drizzle with olive oil and lemon juice.
Season with black pepper.