Brown Sugar, Pear, Lime and Ginger Cake
Brown Sugar, Pear, Lime and Ginger Cake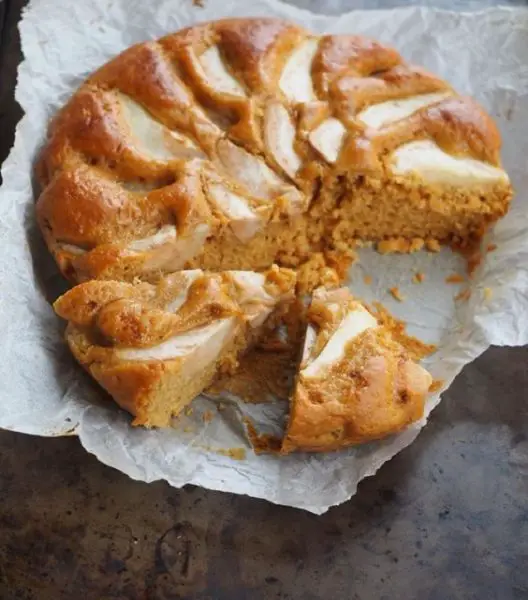 Brown Sugar, Pear, Lime and Ginger Cake

INGREDIENTS 🍐
3 small pears

3 eggs

3/4 cup of brown sugar

1 teaspoon of freshly grated ginger


1/3 cup extra-virgin olive oil

1/2 cup of buttermilk

juice and zest of two limes

1 cup of almond flour (almond meal)

1-1/2 cup of self-raising flour (gluten free flour will also work)
METHOD
 Preheat your oven to 180 C (350 F)

Line a round cake tin with baking paper.

Cut the pears into two, scoop out the core, then cut each half into two, lenghtways.

Beat the eggs with sugar until fluffy, add ginger, oil, buttermilk, lime zest and juice and whisk well. Add the almond flour and the sifted self-raising flour and gently incorporate them into the batter without over mixing.

Pour the batter into the tin, arrange the pears on top and bake for 40-45 minutes or until a skewer comes out clean when inserted into the center of the cake. 🍐🍐🍐

 leave to cool on a rack for 30-45 minutes before serving.

Photo, Recipe and Note below by silviacollocaofficial