Cannoli – Authentic Sicilian Recipe – Giallo Zafferano
Cannoli
Authentic Sicilian Recipe
Giallo Zafferano
*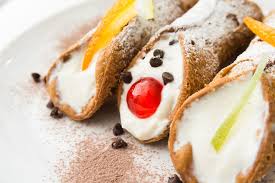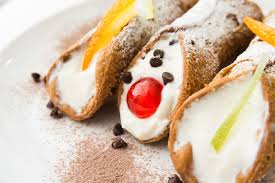 Cannoli are Italian pastries that originated on the island of Sicily and are today a staple of Sicilian cuisine as well as Italian-American cuisine. Cannoli consist of tube-shaped shells of fried pastry dough, filled with a sweet, creamy filling usually containing ricotta. They range in size from "cannulicchi", no bigger than a finger, to the fist-sized proportions typically found south of Palermo, Sicily.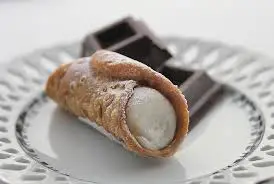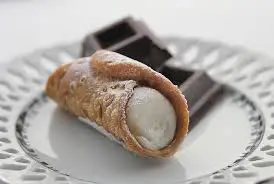 In Italy, they are commonly known as "cannoli siciliani". Cannolo  is the singular in the Sicilian language, meaning "little tube" but in English, cannoli is usually used as a singular, and cannolo is rare.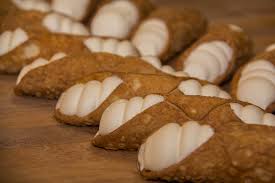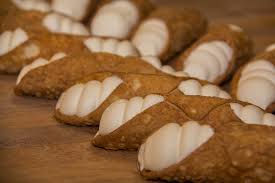 Cannoli come from the Palermo and Messina areas and were historically prepared as a treat during Carnevale season, possibly as a fertility symbol. The dessert eventually became a year-round staple in Sicily.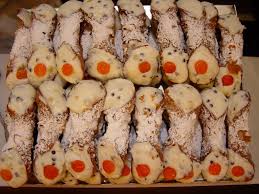 It consists of a fried dough wafer  and a filling of ricotta cheese of sheep . For the rind, small discs of pasta are formed (made of soft wheat flour , wine , sugar and lard )  which are rolled up on small metal tubes and then fried, traditionally in lard, today also in less expensive fats . According to researchers, the flour originally used was the soft wheat flour or Majorcan sweets, which was widespread in Sicily until the 1950s.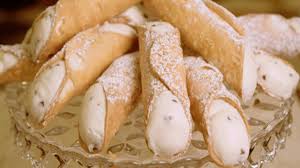 Before the modern hygiene laws , the dough was rolled up on small cylinders obtained by cutting out normal river reeds , which gave the name to the dessert. The traditional filling consists of sifted and sweetened sheep 's ricotta . To the filling are then added candied fruit and chocolate chips , and finally the cake is dusted with icing sugar .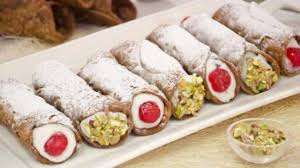 In eastern Sicily and in particular in Ragusa, traditionally, the ricotta vaccina (often of Modicana cow ) is used, with a more delicate flavor than the classic ricotta of sheep  . The cannoli must be filled when it is eaten; this is because, with the passage of time, the humidity of the ricotta is absorbed by the wafer causing it to lose its crunchiness. To avoid this inconvenience, some pastry chefs cover the inner surface of the cannolo with melted chocolate : in this way, the casing does not get soaked, remaining crispy for longer.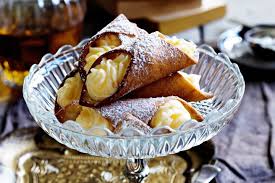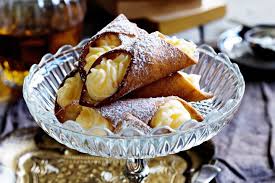 Information from Wikipedia
Join Dominic and Frank on Facebook at Everybody Loves Italian where we forever celebrate
Life, Love and the Italian Experience.
Visit us on the web at

www.EverybodyLovesItalian.com