Cauliflower florets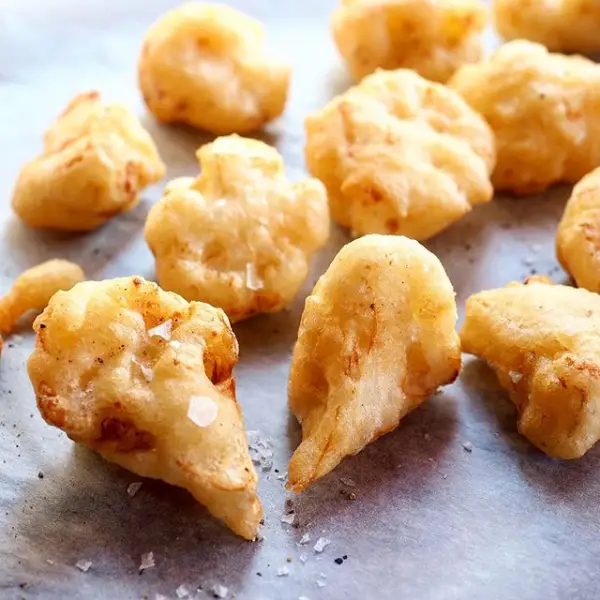 These cauliflower florets are seriously addictive! Mum made them for dad and me last week and they were gone in a matter of minutes!
First she cooked them in salted boiling water for 2-3 minutes to soften them, drained them well

 Plunged them into a very light batter, made with 200 gr of rice flour mixed with chilled sparking water to resemble pancake batter.

She picked them out of the batter getting rid of any excess, dropped them in hot vegetable oil (about 180C)and cooked them in batches for 2-3 minutes. A pinch of salt and pepper and, boom
💥, happy smiles all around!