Cernia alla Matalotta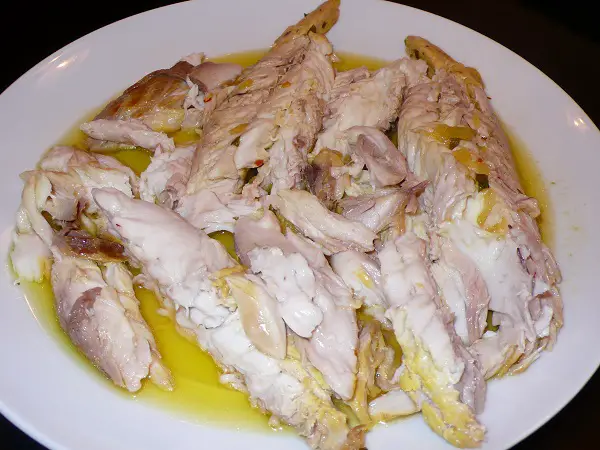 ("Cernia alla Matalotta" – " Cernia 'a Matalotta") The Cernia alla Matalotta is a signature dish in Trapani and in the coastal towns of this province. The grouper, called Cernia in Sicilian, is a versatile fish because of his texture and lean flesh and in fact, it is suitable for stewing, steaming, baking or roasting

Ingredients
    1 2.5 lb snapper, cleaned and scaled

    2 onions

    1 cup of dry white wine

    2-3 tablespoons of extra virgin olive oil

    Several sprigs of parsley

    2 packets of saffron

    Salt to taste

    Red pepper flakes
Directions
Heat the olive oil in a roasting pan large enough to fit the fish over medium-high heat, you may need to straddle it over two burners.

Sauté onion until transluscent.

Add the snapper, douse it with the white wine and leave it to steam for a minute or two.

Cover half of the fish with water and add the remaining ingredients, cooking it at a low flame for about 20 minutes.

Spoon the broth over the fish several times to assure that it stays moist and cooks evenly.

When meat in the center of the fish is opaque, clean it on a separate plate and serve.