Chicken Vino Bianco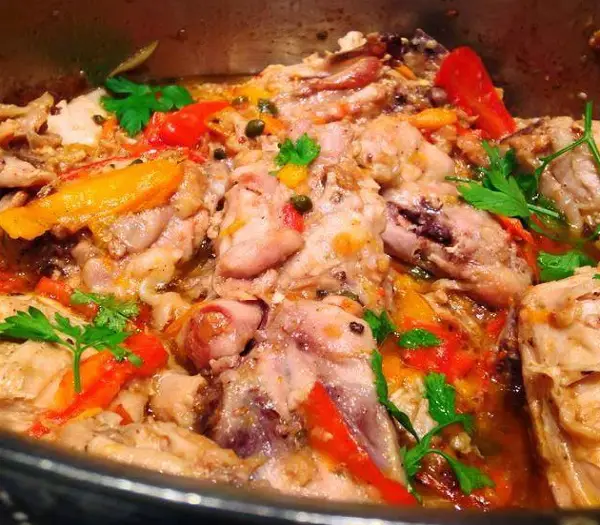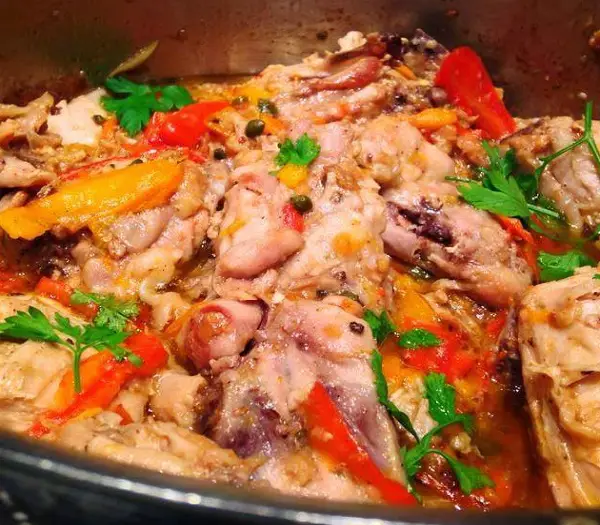 Ingredients:
    4 T olive oil

    1/2 cup flour

    1 tsp Italian seasoning

    4 pieces boneless skinless chicken breasts; pounded thin

    1 onion, chopped

    1/2 cup small diced tomato

    1/2 cup red onion, sliced

    1 cup sliced mushrooms

    1 tablespoon chopped fresh garlic

    2 tablespoons chopped parsley

    1/4 teaspoon crushed red pepper flakes

    1/4 teaspoon black pepper

    1/2 teaspoon salt

    Small can of crushed tomatoes

    5 T butter

    1/4 cup fresh lemon juice

    1/2 cup dry white wine

    1/2 lb orzo
Directions:
Heat oil in large sauté pan. Dump flour and Italian seasoning into a large ziploc. Add the chicken, and toss around to coat. Cook chicken on both sides until golden brown and internal temperature reaches 165 degrees. Remove chicken from pan and set aside.

Add 2 Tbsp butter to pan. Add onion, diced tomato, red onion, mushrooms, garlic, chopped parsley, crushed red pepper, black pepper and salt to pan. Let saute' for three minutes, stirring constantly.

Add chicken back to pan. Add white wine, lemon juice, crushed tomatoes, and the remainder of the butter. Allow to come to a boil. Cook pasta according to directions. Add drained cooked pasta to the pan and toss together and serve.