Cime di Rape Affogate al Vino
Cime di Rape Affogate al Vino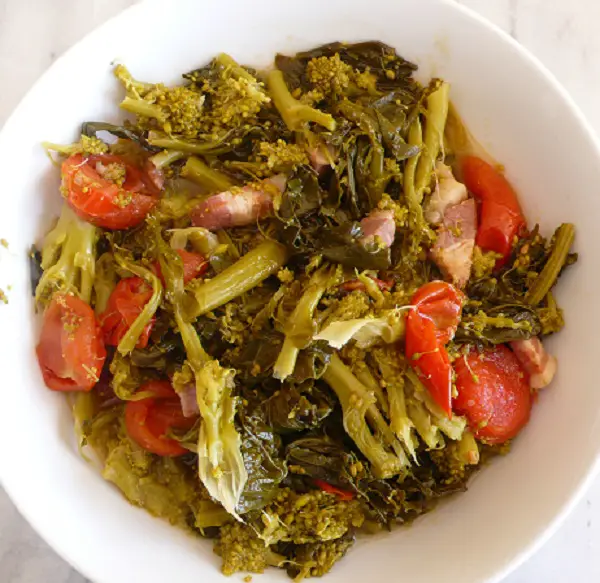 Ingredients
    2 kilos (4pounds) of cleaned cime di rape (broccoli rabe)

    10  tomatoes

    1 clove of garlic

    50 grams (2 oz.) pancetta cut into small pieces

    2 cups of dry white wine

    50 grams (2 oz.) extra-virgin olive oil

    Salt, pepper and hot pepper to taste
Directions
Heat a large stovetop casserole pan over medium-high heat and add olive oil, garlic and the pancetta.

When the garlic starts to sizzle and the pancetta starts to brown add the cime di rape and one cup of white wine, cover and cook for about 15 minutes.

Add the other cup of white wine, the hot pepper, pepper and the tomatoes, salt and cover to complete the cooking for another 15 minutes.

Serve hot as a side dish.