"Can't Help Falling in Love" … Andrea Bocelli 
Andrea Bocelli 
"Can't Help Falling in Love"
Amore is the eleventh studio album by Italian tenor Andrea Bocelli, released on 31 January 2006, for the Valentine's Day season. This album features a remake of Elvis Presley's "Can't Help Falling in Love"; "Because We Believe", the closing song of the 2006 Winter Olympics in Turin, Italy, which Bocelli wrote and performed; "Somos Novios (It's Impossible), a duet with American pop singer Christina Aguilera; and his first recording of Bésame Mucho, which eventually became one of his signature songs.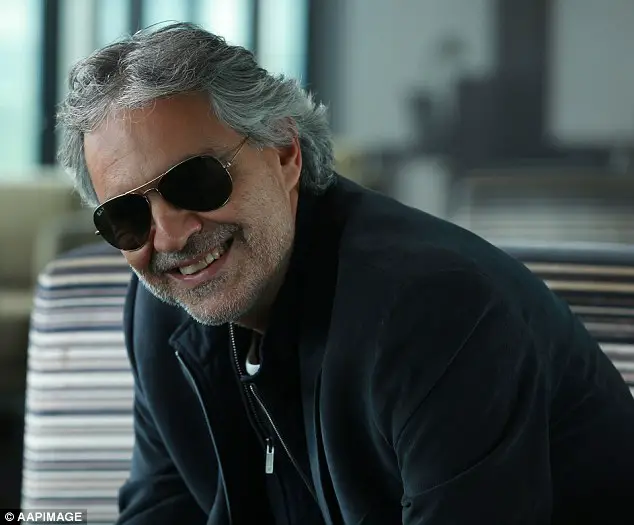 "Can't Help Falling in Love" is a 1961 song recorded by American singer Elvis Presley for the album Blue Hawaii (1961). It was written by Hugo Peretti, Luigi Creatore, and George David Weiss and published by Gladys Music, Inc. (The melody is based on "Plaisir d'amour", a popular French love song composed in 1784 by Jean-Paul-Égide Martini).
The song was initially written for a woman as "Can't Help Falling in Love with Him", which explains the first and third line ending on "in" and "sin" rather than words rhyming with "you".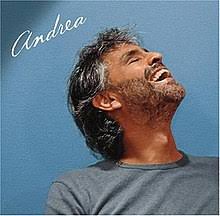 "Can't Help Falling in Love" was featured in Presley's 1961 film Blue Hawaii. During the following four decades, it has been recorded by numerous other artists, including Bob Dylan on his 1973 album Dylan, Tom Smothers, Swedish pop group A-Teens, and the British reggae group UB40, whose 1993 version topped the U.S. and UK charts.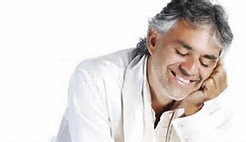 With 113,000 units sold in its first week of release, Amore debuted at No. 3 on the Billboard 200 chart, which at the time was Bocelli's highest chart position in America yet, only to be surpassed by his 2009 release My Christmas, which reached No. 2. It went on to sell 1.66 million copies in the United States and was certified Platinum by the RIAA. Bocelli was the seventh best-selling artist of 2006, in the United States, with 2,524,681 copies of his albums sold that year.
 The Spanish version, Amor, was also certified Album Multi-Platino (Double Platinum) by the RIAA. Both versions were also certified Gold and Platinum in several other counties.


Can't Help Falling In Love With You