Everybody Loves Raymond Season 5 Bloopers
Everybody Loves Raymond
Season 5 Bloopers
*
This is a compilation of the funniest bloopers from Season 5
Gotta' Love – Everybody Loves Raymond
Main Characters
Raymond "Ray" Barone

 (Ray Romano) is a sportswriter for Newsday. He lives in Lynbrook, Long Island with his wife, Debra, and their three children Alexandra ("Ally"), Geoffrey, and Michael. His parents Frank & Marie and brother Robert live across the street. Ray is emotionally unable to take any sort of stand on anything, especially if it brings him to any sort of conflict with his mother—the exception is when he protests about sex or some trivial matter. 

Debra (née Whelan) Barone (Patricia Heaton) is Raymond's wife, and mother of Ally, Michael and Geoffrey. As a housewife, Debra claims she is frequently overworked, underappreciated, and stressed out. This leads to her yelling and occasionally attacking inanimate objects, largely because she has to deal with all the housework and her three rambunctious children with almost no assistance or support from Raymond; additionally, she constantly puts up with Marie's intrusiveness and criticism.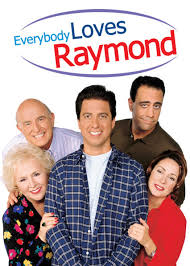 Robert Barone (Brad Garrett) is Raymond's older brother and the son of Frank and Marie. Standing at 6'8½" (2.04 m), he is the tallest Barone, and has several quirks, the biggest being a nervous habit of touching food to his chin before eating it, once referred to as "crazy chin." Robert is often jealous of the attention that Raymond receives from their mother, to the exclusion of his every achievement. 

Marie Barone (Doris Roberts) is Raymond and Robert's mother and the wife of Frank. Intrusive, controlling, manipulative, and over-nurturing (at least with Raymond), she is a housewife who excels in cooking, cleaning, and other things dealing with keeping a good home and family.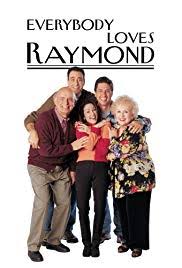 Francis "Frank" Barone (Peter Boyle) is Raymond's father and Marie's husband, a retired bookkeeper, and registered real estate agent, with a stubborn masculine personality and no interest in personal hygiene. A United States Army veteran, Frank served in the Korean War, which he frequently brings up to everyone's annoyance. He mocks his sons' inability to handle their own personal and domestic problems; unlike his sons, he is not intimidated by Marie and disparages her regularly with little to no provocation. Although both he and Marie maintain that he only married her for her cooking, he is shown to care about her genuinely. He is a member of the Order of the Caribou Lodge, and was named Man of the Year by his fellow members.
*
R
*
*
Then Join Dominic and Frank on Facebook at Everybody Loves Italian where we forever celebrate Life, Love and the Italian Experience. 
*
Visit us on the web at www.EverybodyLovesItalian.com