Dean Martin with Don Knotts as Frank Sinatra – PRICELESS
Dean Martin with Don Knotts
as
Frank Sinatra
*
Hope you enjoy this cute piece with Don impersonating
Frank Sinatra on the Dean Martin Show.
PRICELESS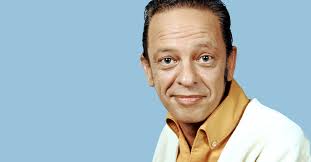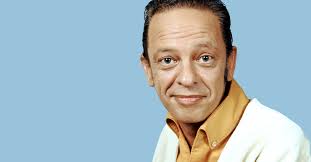 Jesse Donald Knotts (July 21, 1924 – February 24, 2006) was an American actor and comedian, best known as Deputy Sheriff Barney Fife on The Andy Griffith Show, a 1960s sitcom for which he earned five Emmy Awards. He also starred in multiple comedic films, including playing Luther Heggs in The Ghost and Mr. Chicken (1966) and Henry Limpet in The Incredible Mr. Limpet (1964). He also portrayed landlord Ralph Furley on the sitcom Three's Company. In 1979 TV Guide ranked him #27 on its 50 Greatest TV Stars of All Time list.
*
Don Knotts got his first major break on television in the soap opera Search for Tomorrow where he appeared from 1953 to 1955. He came to fame in 1956 on Steve Allen's variety show, as part of Allen's repertory company, most notably in Allen's mock "Man in the Street" interviews, always as an extremely nervous man. He remained with the Allen program through the 1959–1960 season.
From October 20, 1955 through September 14, 1957, Don Knotts appeared in the Broadway play version of No Time for Sergeants, in which he played two roles, listed on the playbill as a Corporal Manual Dexterity and a Preacher. In 1958, Don Knotts appeared for the first time on film with Andy Griffith in the film version of No Time for Sergeants. In that film, Knotts reprises his Broadway role and plays a high-strung Air Force test administrator whose routine is disrupted by the hi-jinks of a provincial new recruit.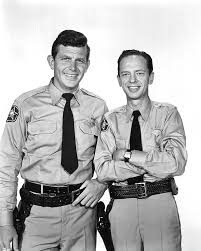 Self-important, romantic, and nearly always wrong, Barney on the Andy Griffith Show dreamed of the day he could use the one bullet Andy had issued to him, though he did fire his gun on a few occasions.
He always fired his pistol accidentally while still in his holster or in the ceiling of the court house, at which point he would sadly hand his pistol to Andy. This is why Barney kept his one very shiny bullet in his shirt pocket.  Don Knotts played the comic and pathetic sides of the character with equal aplomb and he received three Emmy Awards during the show's first five seasons.
Hope you enjoy this cute piece with Don Knotts impersonating
Frank Sinatra on the Dean Martin Show.
PRICELESS
*
*
Then Join Dominic and Frank on Facebook at Everybody Loves Italian where we forever celebrate Life, Love and the Italian Experience. 
*
Visit us on the web at www.EverybodyLovesItalian.com