Dion and the Belmonts – American Bandstand – I Wonder Why
Dion and the Belmonts
American Bandstand
I Wonder Why
*
Dion and the Belmonts were a leading American vocal group of the late 1950s. All of its members were from the Bronx, New York City. In 1957, Dion DiMucci (born July 18, 1939) joined the vocal group, The Belmonts. The established trio of Angelo D'Aleo (born February 3, 1940), Carlo Mastrangelo (October 5, 1937 – April 4, 2016), and Fred Milano (August 26, 1939 – January 1, 2012), formed a quartet with Dion DiMucci.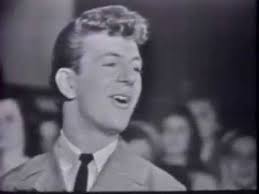 The name the Belmonts was derived from the fact that two of the four singers lived on Belmont Avenue in the Bronx, and the other two lived near Belmont Avenue.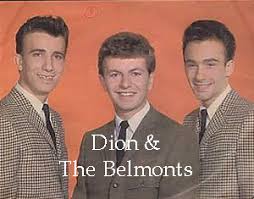 After unsuccessful singles on Mohawk Records in 1957 and then on Jubilee Records ("The Chosen Few" Dion & the Timberlanes not the Belmonts), Dion was paired with The Belmonts. The group signed with Laurie Records in early 1958. The breakthrough came when their very first Laurie release, "I Wonder Why", reached No. 22 on the Billboard Top 100 chart, and they appeared for the first time on the nationally televised American Bandstand show, hosted by Dick Clark.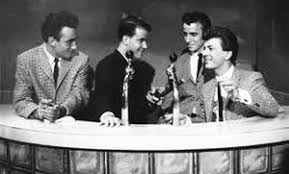 Dion said of the Belmonts, "I'd give 'em sounds. I'd give 'em parts and stuff. That's what 'I Wonder Why' was about. We kind of invented this percussive rhythmic sound. If you listen to that song, everybody was doing something different. It was totally amazing. When I listen to it today, often times I think, 'Man, those kids are talented'."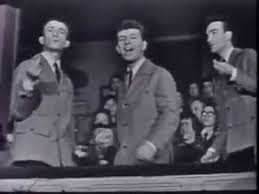 Dion and the Belmonts were the sound of the city. Their roots were doo-wop groups like the Flamingos, the Five Satins, the Dells, acts who developed their sound in urban settings on street corners, mimicking instruments with their voices, even complex jazz arrangements.