Egg Patties (Polpette di Uova)
Egg Patties 
(Polpette di Uova)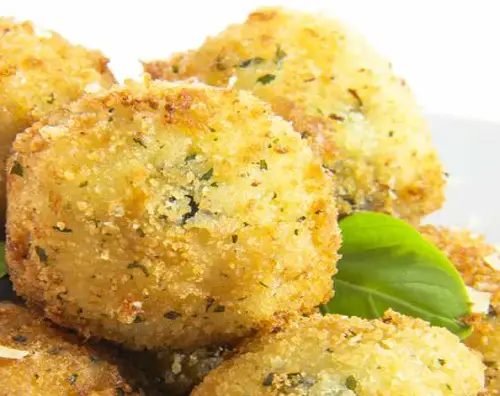 Ingredients:
Makes about 18 patties.
6 eggs beaten
1 cup seasoned bread crumbs
1/2 cup Italian parsley, chopped fine
3/4 cup imported pecorino Romano cheese, grated
3 garlic cloves, chopped
Salt and pepper to taste
Directions:
Mix all ingredients, allow to sit 1 hour.
The mixture must have the consistency of wet cement, not too runny. You may add more bread crumbs or Italian cheese if needed.
Fry in olive oil (about 1/2 deep), 1 tablespoon full.
Turn when pattie is brown and cook both sides.
Remove when brown, drain and add to tomato sauce. Sauce should be somewhat thin since the egg pattie will absorb the sauce.
Makes about 18 patties.