Fig & Pinot Stuffed Chicken Breasts
Fig & Pinot Stuffed Chicken Breasts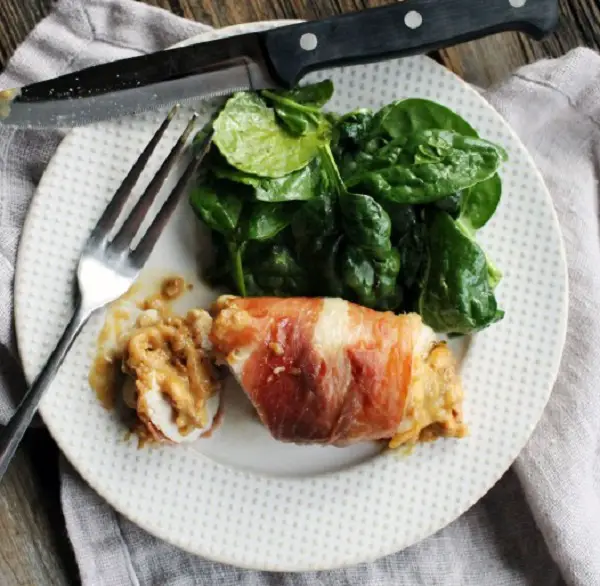 Ingredents
3 boneless, skinless chicken breasts
salt and pepper
Fig & Pinot Grigio Cheese Spread, 4 ounces
½ CUP shredded mozzarella cheese
6 slices of prosciutto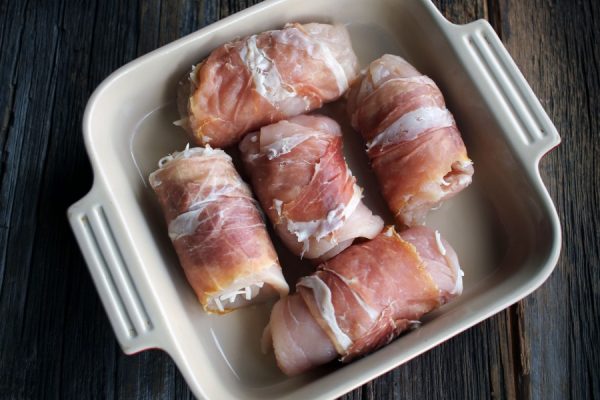 Directions:
1. Preheat the oven to 400°F.
2. Butterfly each breast into two pieces of equal thickness. Using a meat tenderizer, pound the chicken to 1/4 inch thick. Pat them dry and liberally season it with salt and pepper on both sides.
3. Place a heaping spoonful  of cheese spread on one end of each piece, top with a sprinkle of mozzarella cheese, then roll it all up tightly. Wrap the chicken with a slice of prosciutto and place in the baking dish seam-side down, so the prosciutto doesn't unravel.