Garlic Parmesan Pasta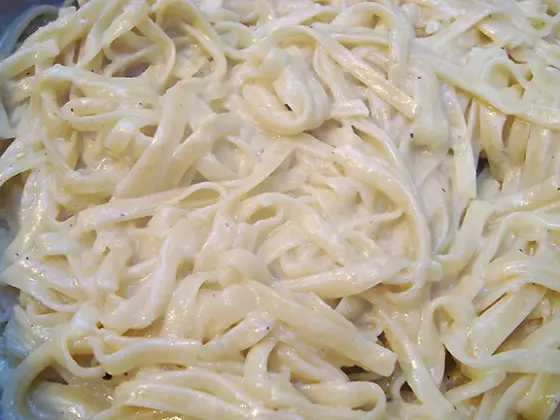 The easiest and creamiest pasta made in a single pot – even the pasta gets cooked right in the pan! How easy is that?

Ingredients
Yield: 4 servings
2 tablespoons unsalted butter

4 cloves garlic, minced

2 cups chicken broth

1 cup milk, or more, as needed

8 ounces uncooked fettuccine

Kosher salt and freshly ground black pepper, to taste

1/4 cup freshly grated Parmesan cheese

2 tablespoons chopped fresh parsley leaves
Directions
Melt butter in a large skillet over medium-high heat. Add garlic and cook, stirring frequently, until fragrant, about 1-2 minutes.

Stir in chicken broth, milk and fettuccine; season with salt and pepper, to taste.

Bring to a boil; reduce heat and simmer, stirring occasionally, until pasta is cooked through, about 18-20 minutes. Stir in Parmesan. If the mixture is too thick, add more milk as needed until desired consistency is reached.

Serve immediately, garnished with parsley, if desired.