Gremolata Shrimp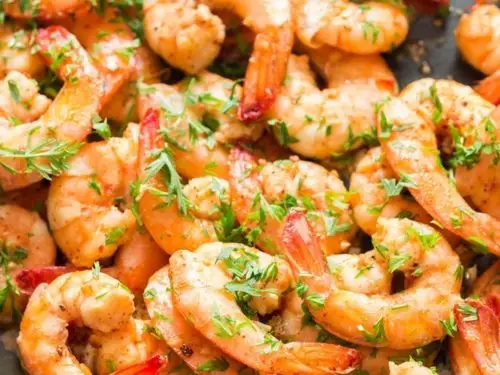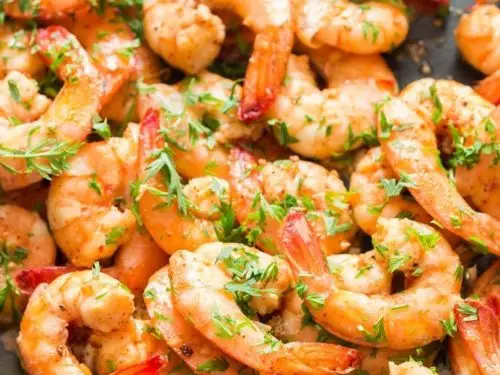 Serves 4.
Ingredients:
1 large lemon
2 tablespoons extra virgin olive oil
20 raw large shrimp in shell
Cayenne pepper (optional)
3 garlic cloves, minced
1/4 cup chopped flat-leaf parsley
Coarse sea salt and freshly ground black pepper
Directions:
Peel the zest off the lemon with a potato peeler.
Pile the pieces up a few at a time and cut them across into short, thin strips.
Heat the olive oil in a large frying pan.
Add the shrimp and toss them over a high heat for 4 to 5 minutes, seasoning them with some cayenne pepper or black pepper and sea salt as you do so.
Cut the lemon in half and squeeze the juice from one half over the shrimp.
Continue to cook until the juice has almost evaporated (the shrimp should be quite dry).
Take the pan off the heat and let the shrimp cool for about 1 minute.
Sprinkle with the lemon zest, chopped garlic, parsley and 1/4 teaspoon of salt and toss together well.
Pile the shrimp into a large serving dish and serve with some finger bowls and napkins. Serves 4.