Grilled Prosciutto-Wrapped Shrimp
Grilled Prosciutto-Wrapped Shrimp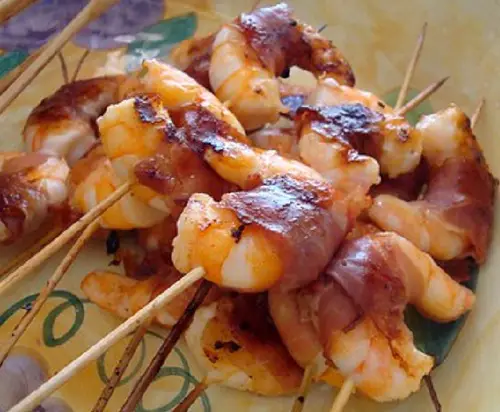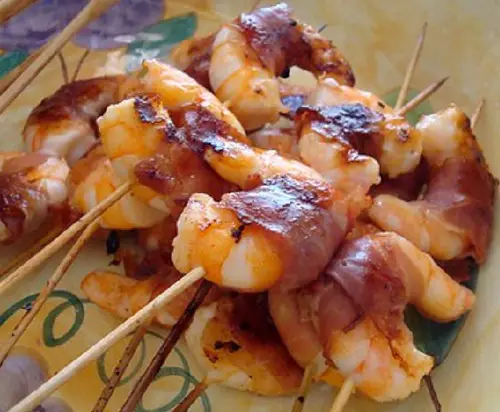 Ingredients
48 medium shrimp, peeled and de-veined

12 thin slices prosciutto
Directions
If using bamboo skewers, soak them in water for 30 minutes.

Slice the prosciutto lengthwise into four strips per slice to get 48 strips in total.

Pat the shrimp dry and wrap a strip of prosciutto around the midsection of a shrimp.

Secure with (skewer) with a bamboo or metal skewer.

Repeat for all of the shrimp. Grill over high heat for 1-2 minutes per side.

Serve immediately.