Herb-Roasted-Tomato Panini
Herb-Roasted-Tomato Panini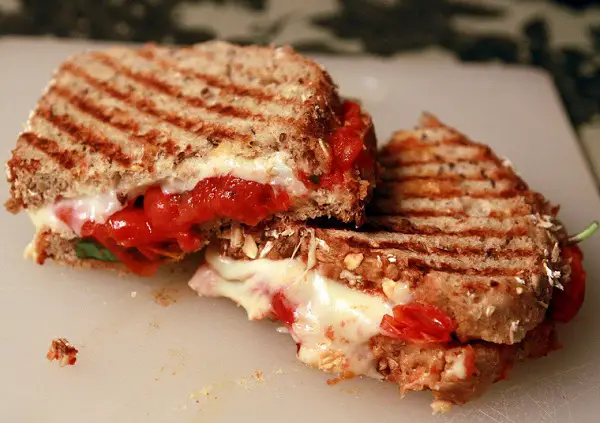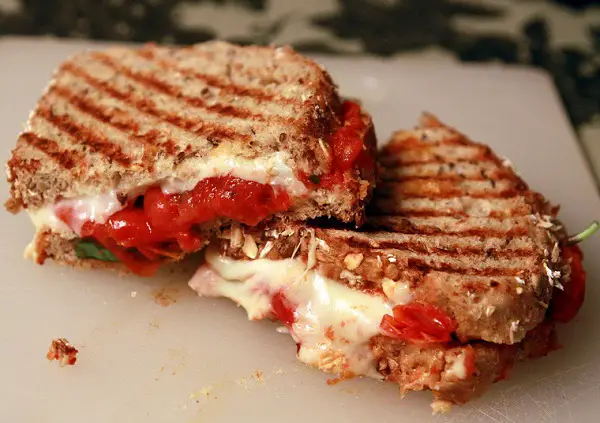 Ingredients
    2 pints grape tomatoes

    2 tablespoons olive oil

    Basil, divided – 2 tablespoons finely chopped, plus an additional 16 whole leaves

    8 slices panini bread

    4 wedges Garlic and Herb cheese

    12 slices mozzarella cheese

    Cooking spray
Directions
Preheat your oven to 425.

In an oven-safe baking pan, toss tomatoes, olive oil, and chopped basil. Roast for 20-25 minutes, or until tomatoes start bursting.

 Using a potato masher, smoosh the tomatoes.

Preheat your panini press.

Spread half of Garlic and Herb cheese wedge over each slice of bread. Place a slice and a half of mozzarella on top of each slice of bread

Spoon the tomato mixture over 4 slices of bread, and cover with the basil leaves. Top with one of the other slices of bread.

Spritz your panini press with cooking spray and cook according to the manufacturer's instructions.