Irish Soda Bread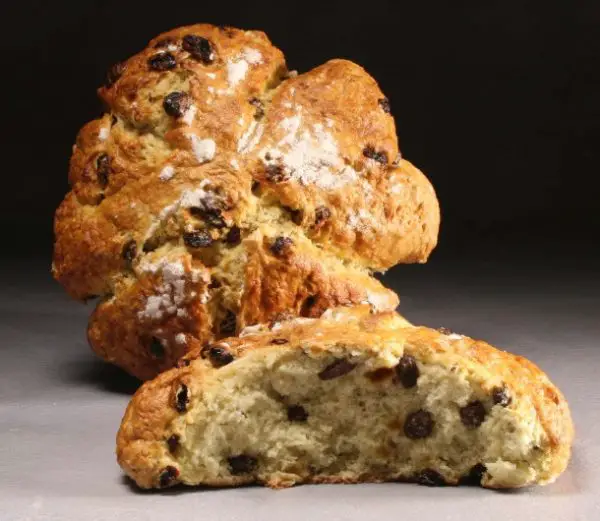 Ingredients:
3 cups flour

1-1/2 teaspoons salt

1 tablespoon baking powder

1 teaspoon baking soda

3/4 cup sugar

1-1/2 cups raisins

1-3/4 cups buttermilk

2 eggs, beaten

2 tablespoons unsalted butter, melted

1 tablespoon caraway seeds (optional)
Directions:
Preheat oven to 350 degrees F.  Grease a 9-inch round baking pan.

Combine the dry ingredients in a mixing bowl.  Add the raisins.  In another bowl, combine the buttermilk, eggs, and butter.  Add this to the dry ingredients.  Stir to just combine, don't over mix.  Add the caraway seeds.

Spoon the batter into the baking pan.  Bake 40 to 45 minutes until puffed, lightly browned and baked through.  Allow to cool in the pan for 10 minutes then remove from the pan and transfer to a wire rack to cool completely.