Italian Grandmas try Olive Garden Food 
Italian Grandmas
Try
Olive Garden Food 
*
Olive Garden is an American casual dining restaurant chain specializing in Italian-American cuisine. It is a subsidiary of Darden Restaurants, Inc., which is headquartered in Orange County, Florida. As of May 28, 2018, Olive Garden operates 892 locations globally and accounts for $3.8 billion of the $6.9 billion revenue of parent Darden.
The Darden family of restaurants features some of the most recognizable and successful brands in full-service dining: Olive Garden®, LongHorn Steakhouse®, Cheddar's Scratch Kitchen®, Yard House®, The Capital Grille®, Seasons 52®, Bahama Breeze® and Eddie V's®.
Despite Olive Garden's advertising that it has a cooking institute in Tuscany, news outlets have reported that, in fact, there is no institute or school. Olive Garden does send a number of managers, trainers, and cooks to Tuscany each year, but they stay in a rented hotel and spend only a few hours at a local restaurant in its off-season.
In September 2014, Starboard Value, an activist hedge fund that had acquired a significant portion of Darden's stock and was challenging Darden's management, released a 294-slide presentation assembled by its founder Jeff Smith, that focused on ways the company was wasting money and failing to satisfy customers. Chief among them was the shortcomings of Olive Garden, which earned considerable media attention.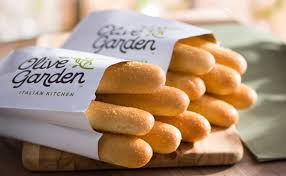 It cited details such as the unlimited breadsticks the chain offered diners, of which too many went to waste since they tended to go stale, Smith claimed, and paying extra for custom-length straws. The chain's menu was too complex, with some of its 96 items making no sense, such as vegetable lasagna topped with chicken ("if you wanted meat on your lasagna, you would order the meat lasagna" the slide read).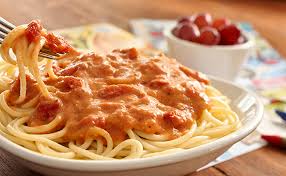 The chain also had stopped the common practice of adding salt to the water in which it cooked its pasta in order to secure longer warranties on the pots, which had Smith incredulous. "Pasta is Olive Garden's core dish and must be cooked properly." He included photos of poorly executed dishes purchased at Olive Gardens compared with the photos on the chain's website, along with quotes from online reviews posted by disappointed customers.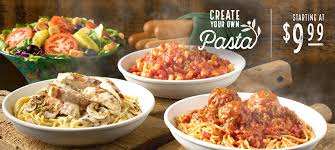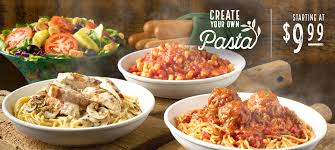 Darden's management responded with a much shorter presentation two days later. Without going into specifics, it conceded most of Starboard's critique was valid and that the company was already responding to those issues. It defended the unlimited breadsticks policy as "convey[ing] Italian hospitality" and rebutted another claim the hedge fund had made: packaging for take-out food which the hedge fund had claimed was dishwasher-safe and thus needlessly expensive was in fact, merely microwave-safe. Nevertheless, a month later shareholders voted to replace the company's entire board of directors with Starboard's slate, an outcome described as an "epic fail" that happened very rarely.
Love this video
Join Dominic and Frank on Facebook at Everybody Loves Italian where we forever celebrate
Life, Love and the Italian Experience. 
*
Visit us on the web at www.EverybodyLovesItalian.com