Italian Herb Rub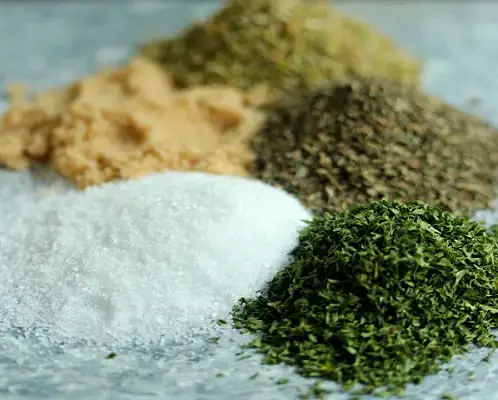 This Italian Herb Rub is a simple spice rub that you can use on fish, pork or poultry before grilling. Whip up a batch today!
Ingredients
2 tablespoons brown sugar

2 tablespoons sea salt

2 tablespoons dried oregano

2 tablespoons dried basil

2 tablespoons dried parsley
Instructions
In a bowl combine all the spices and mix well.

Transfer to a spice jar, or mason jar, and store in a cool, dry, dark space until needed.

When using coat your meat first with some oil. Then sprinkle the rub over top and rub it into the meat. Make sure it gets everywhere.

Pop the meat in the fridge for a couple of hours. For herb rubs I don't really like to let them set up overnight. It can be a bit overpowering for the meat. So for this particular rub I put it on about 2 hours ahead, no more than 4. That's just a personal decision.

Make sure you take the meat out of the fridge about 30 minutes before grilling. Do not grill cold meat.
Can be used on fish, pork or poultry.