Italian Lamb Stew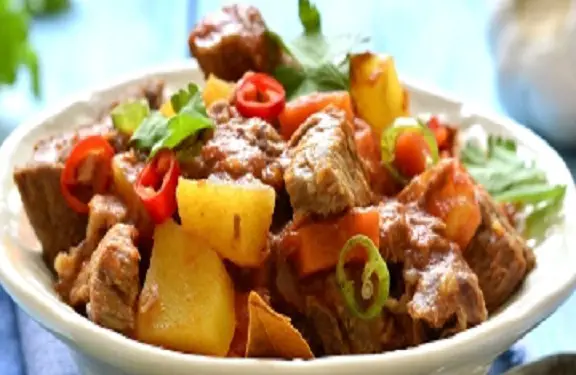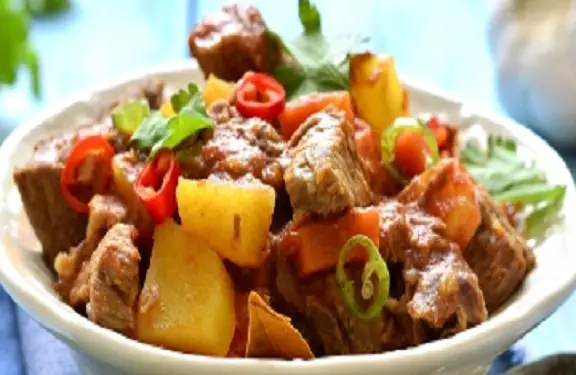 INGREDIENTS
2 pounds of boneless shoulder of lamb cut in cubes

1/2 cup of flour

4 tbsp of extra virgin olive oil

4 cloves of garlic chopped

4 sprigs of fresh rosemary chopped

1 red onion slice thin

4 carrots peeled and cut into circles

1 red bell pepper cut into slices

5 small red potatoes unpeeled and cut in half

1 28oz can of chopped tomatoes

1 cup of beef broth

1/2 cup of red wine

Salt and pepper to taste

PREPARATION

Dredge lamb in flour.

In a large pot heat oil and brown lamb.

Toss in garlic and rosemary and sauté for 2 minutes.

Add carrots, potatoes, peppers, onions and tomatoes and stir.

Add broth and wine and cook around 1 and a half hours until meat is very tender.