Tortellini and Zucchini Soup
Tortellini and Zucchini Soup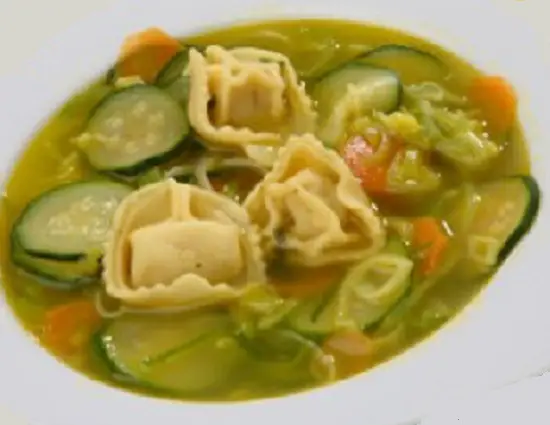 There's nothing better than this Tortellini and Zucchini Soup on a cool fall evening. Serve it with some whole grain bread and a spinach or arugula salad and your all set for the evening.
Serves 6 people
INGREDIENTS
2 Tbls of light extra virgin olive oil

1 bunch of long green onions, chopped

2 carrots, diced

2 stalks of celery, diced

2 cloves of garlic, chopped

1 tsp of fresh rosemary, chopped

2 15oz cans of low sodium vegetable broth

2 medium sized zucchini, sliced

1 15oz can pf diced tomatoes

1 16oz package of frozen tortellini

1 tsp of salt

1 tsp of fresh ground black pepper

PREPARATION

Heat the oil in a large pot.

Add the onions, carrots, celery, garlic and rosemary and sauté for 3 minutes.

Pour in the vegetable broth and bring to a boil.

Reduce to a simmer and add the zucchini and tomatoes.

Add the tortellini and season with salt and pepper.

Cook the soup for about 30 to 40 minutes.