Italian Meatloaf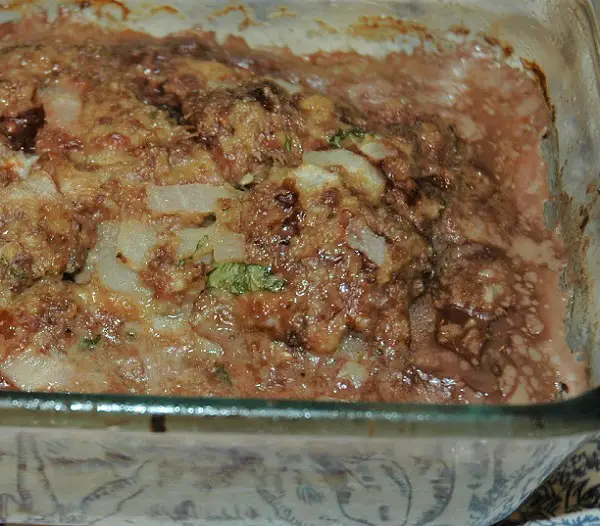 Ingredients
    2 Tbsp. olive oil

    1 onion, diced

    2 cloves of garlic, minced

    1 lb. ground beef (80/20)

    2 eggs

    3/4 c bread crumbs

    3/4 c parmesan cheese, grated

    1 Tbsp. balsamic vinegar

    2 Tbsp. fresh basil, chopped

    Salt & Pepper
Directions
In a small pan, heat the olive oil.

 Add & sauté the onion until it is translucent.

Remove from heat & allow to cool.

Pre-heat oven to 350 degrees F.

Spray or oil a loaf pan

Place all of the other ingredients in a bowl.

 Add the cooled onion & combine the ingredients.

 Form in a loaf~shape & place in pan.

 Bake for 50-60 minutes, until beautifully browned on top.