Linguine With Garlic Oil and Pancetta
Linguine With Garlic Oil and Pancetta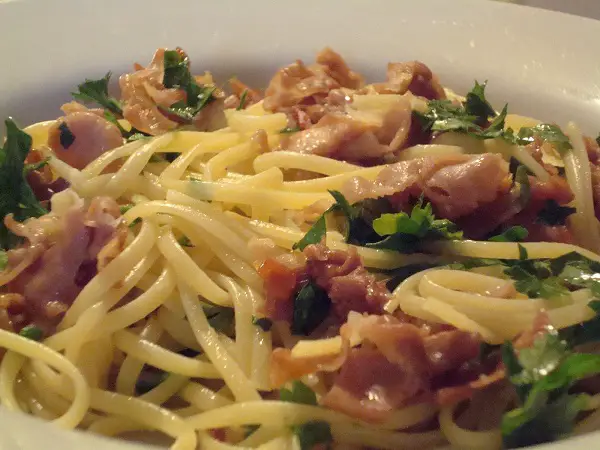 This is seriously such a simple recipe with the most awesome flavors and the parsley adds a nice fresh touch. I have done this with prosciutto, pancetta, and even bacon

Ingredients
8 oz linguine

2 tbsp garlic infused oil (I used grape seed oil, but olive oil is suggested)

8 oz pancetta cubed

About 1/4 c parsley leaves, roughly chopped (optional)
Directions
Bring a pot of salted water to a boil and add linguine and cook to al dente and drain.

At the same time add oil to a skillet and crisp up prosciutto.

Add linguine to prosciutto and combine well.

Add parsley and mix again.

Serve with freshly shredded Parmesan if desired.