Maryland Crab Cake Recipe
Maryland Crab Cake Recipe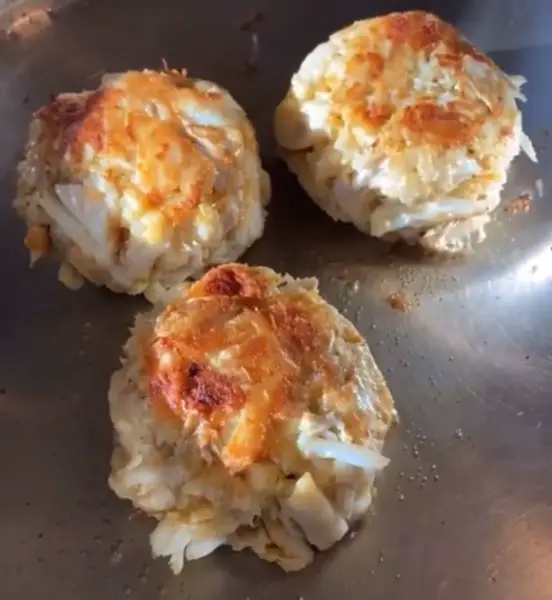 Ingredients
 1 pound lump or backfin crabmeat

    Cup Oyster crackers

    2 egg, beaten

    2 tablespoons mayonnaise

    ½ cup Tartar sauce,

    1 teaspoon Old Bay seasoning, or more to taste

    2 tablespoons vegetable oil

Tab of butter
Directions
Drain the crabmeat and pick through it, discarding any shells and cartilage. Put the crabmeat in a bowl and set it aside.

    Crush the Oyster crackers until very fine and mix with the 2 eggs, Tartar Sauce and Old Bay

    Fold in the crab gently. Only mix enough to combine ingredients take care not to break up the crab

    Shape into 6 crab cakes, cover, and refrigerate for at least 1 hour.

    Heat the vegetable oil in a large nonstick skillet over medium-high heat.

    Cook the crab cakes until golden brown, 3 to 5 minutes per side. Transfer to a plate.