New Year's Eve Traditions: Red Knickers (Italy)
New Year's Eve Traditions: Red Knickers (Italy)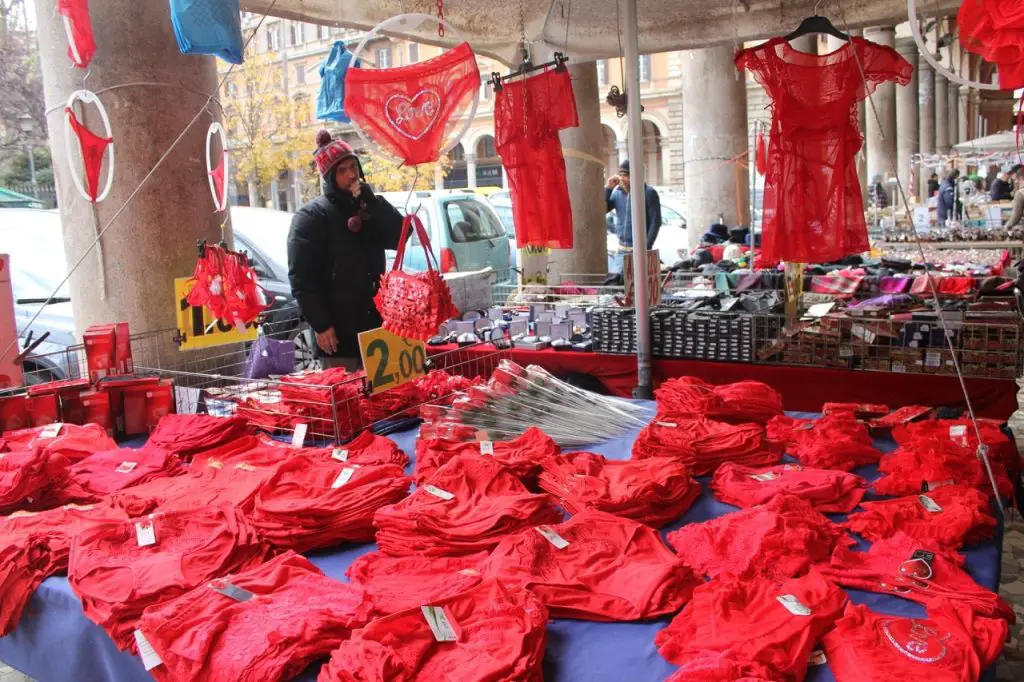 New Years Eve tradition is wearing red underwear (men and women alike)
 This New Year's Eve you need to put some extra thought into your undergarments. Red underwear will apparently help to fend off evil spirits and negativity, bringing you happiness in the coming year.
A tradition (apparently) dating back to medieval times and used by the men who would use a red drape over their groin to protect their precious 'family jewels' from the witches who at the turn of midnight were out on the village streets looking to cast spells and make trouble/have fun.
 The color red is considered to be a symbol of good luck. So if you're wearing red underwear when the clock strikes midnight, you've earned yourself some good luck for the new year.
However, it's traditional that your red underwear should be new and a gift from someone else,  if you buy your own, you're cheating. You also must throw them out the next day.
So be it a red ribboned, lace-frilled corset or a simple pair of red knickers, make sure you join in too and when you see someone on New Year's Eve with an enormous smile on their face you'll know it's because they're wearing their red undies.