Panelle, Italian chickpea flour fritters
Panelle, Italian chickpea flour fritters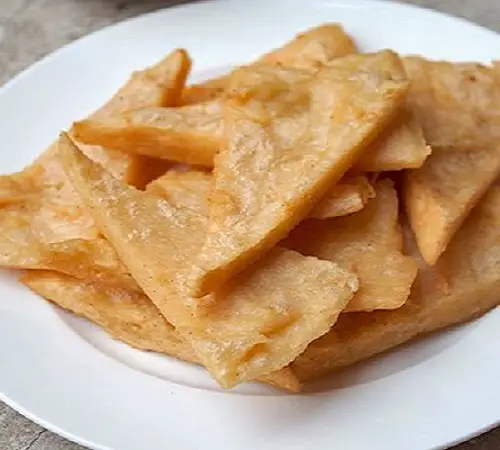 Panelle are Sicilian fritters made from chickpea flour and other ingredients, usually including water, salt, pepper, olive oil, and finely chopped parsley. They are a popular street food in Palermo and are often eaten between slices of bread or on a sesame roll, like a sandwich. Wikipedia

Type of scope : Appetizer
Cuisine: Italian
Preparation time: 15 mins
Cooking time : 3 mins
Total time : 18 mins
Servings: 8
Ingredients
230 g of chickpea flour

700 ml of cold water

salt and pepper

oil for frying
Process
In a nonstick saucepan mix water, flour and a pinch of salt , helping with a whisk ; cook the resulting liquid over medium high heat , stirring constantly with a whisk constantly , until the liquid thickens like a polenta.

Reduce the heat , if necessary, because the cream does not burn , and continue to mix until the dough comes away from the edges of the pan , or at least seems really compact .

Spread the polenta appetizer with chickpeas on more plates ( these doses it'll take approximately 4 ), to obtain a layer thickness of about ½ cm , a cross between a crepe and a pancake .

Put the plates to cool to room temperature and then refrigerate for a quarter of an hour when the dough of fritters is very cold , it should be very simple , cut into slices and remove the plates .

Meanwhile , heat an inch of oil in a deep frying pan but capacious : helping with a cooking thermometer , place the fritters to fry when the oil has reached a temperature of 180 degrees and keep it as constant as possible the flame .

Fry the fritters – a few at a time, so as not to lower the temperature of the frying – about 3 minutes, turning gently to make them well- browned .

Drain the fritters with a slotted spoon and let them dry a few minutes on paper towels , then serve hot with salt and pepper in abundance.