Panna Prosciutto e Piselli Pasta
Panna Prosciutto e Piselli Pasta by Stacee in Tuscany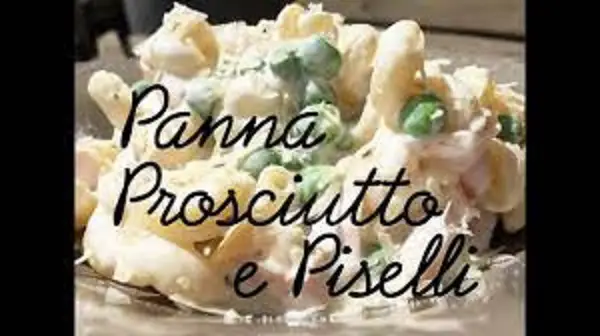 Ingredients:
2 C (or more!) Fun-shaped pasta (*this sauce recipe can be used for up to about 4 C of pasta)

3/4 C heavy cream

1/4 C whole milk

1/2 C cooked peas (fresh or frozen)

1/2 C sliced ham (prosciutto cotto)

1/4 tsp of Italian seasonings of your choice (I used 1/4 tsp basil and 1/4 tsp oregano)

salt (for pasta water)

1/4- 1/2 C Parmigiano Reggiano
Directions
Cook fun-shaped pasta in salted water.

Meanwhile cook your peas and slice ham.

Heat cream, milk, and seasonings on low heat.

Add peas and ham to warm sauce.  You can add Parmigiano Reggiano to the sauce at this point if you like you sauce a little creamier/cheesier.

Add sauce to pasta and mix well.

Plate and sprinkle with Parmigiano Reggiano.
Bon appetito!