Panzerotti Pugliese – Excellent Recipe
Panzerotti Pugliese – Excellent Recipe – Italian Cook – (Italian Home Cooking)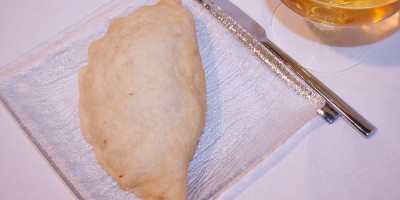 Take a moment and watch this Recipe video featuring the making of Panzerotti. The audio is in Italian but with English Subtitles to help sharpen your Italian language skills while learning this wonderful recipe.
A little explanation for those of us that are not familiar with Panzerotti. They are savory filled pastries, various forms of which are popular in Italy, Canada, and the United States.
Panzerotti originated in central and southern Italy, especially in Apulia. They are small versions of the calzone or closed pizza, but produced with a softer dough. The most common fillings are tomato and mozzarella, but spinach, mushrooms, baby corn, and ham are often used. Another filling is onions stir fried in olive oil and seasoned with salted anchovies and capers, a seasoning that, mixed with bread, is also used in Apulia for stuffed bell peppers.
Isn't it wonderful that all over this World of ours that…
Everybody Loves Italian
From You Tube
Join Joanne and Frank on Facebook at
and