Pappardelle Tuna  Casserole
Pappardelle Tuna  Casserole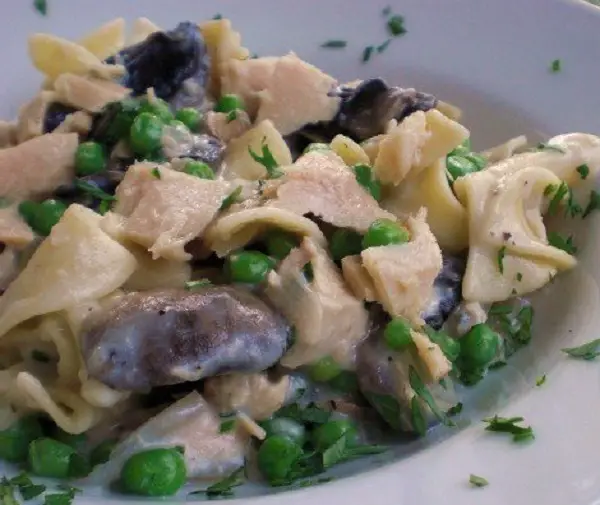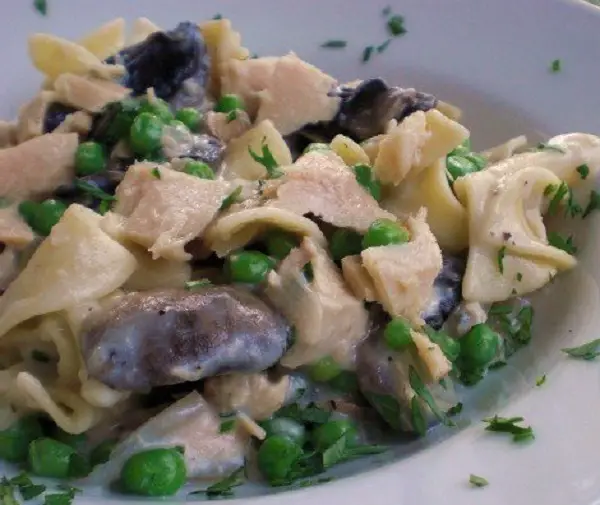 Ingredients
Serves 5
8 ounces of Pappardelle

3 tablespoons of butter

1 1/2 cups onion, diced

3 cups mushrooms, sliced

3 garlic cloves, minced

1/4 cup white wine

3 tablespoons flour

1 cup clam juice

1/2 cup milk

1/2 cup half and half

2 cups frozen peas

3 tablespoons fresh parsley, chopped

Salt and pepper to taste

2 cans of albacore tuna packed in water, drained
Directions
Heat a large saute pan to medium high and melt the butter.

Add the onions and mushrooms and cook for 8 – 10 minutes or until softened but not browned.

 Add the garlic and cook an additional minute.

Add the wine and cook until it is reduced by half.

Sprinkle the flour over the onion-mushroom mixture and stir to combine with a large spoon.

Cook for about 1 minute.

Stir in the clam juice and cook for 3 – 5 minutes or until mixture thickens.

Stir in the milk and half and half. Cook for an additional 2 – 3 minutes.

Add the peas and parsley and season to taste with salt and pepper.

Gently stir in the tuna.

In a large bowl, toss the tuna sauce with the pappardelle.

Serve in shallow bowls sprinkled with a little more parsley.

Note – this dish can be made ahead and reheated at dinner time.