Pasta e Lenticchie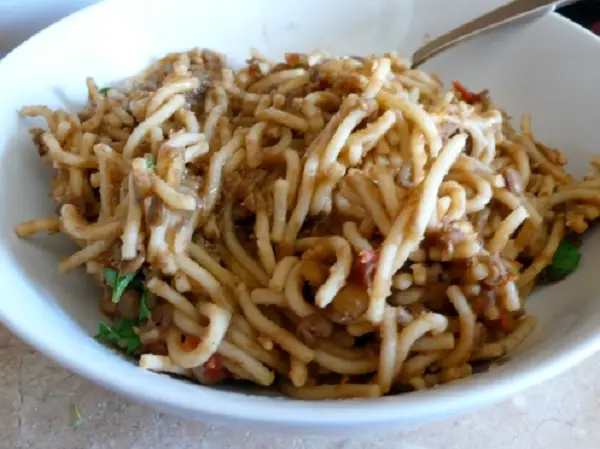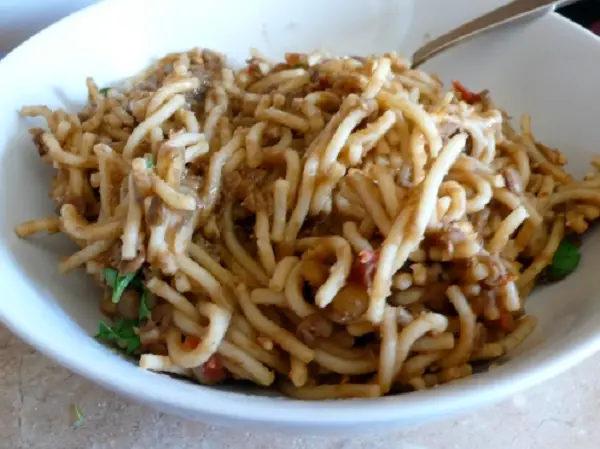 This classic Neapolitan dish's heartiness comes from cooking pasta with lentils so that the starches thicken the liquid into something creamier and richer

Ingredients
    5 cups water

    ¾ cup lentils

    2 large cloves garlic, crushed

    3 tbsp extra-virgin olive oil

    1 cup chopped canned plum tomatoes, with some juice

    2 tsp salt

    ¼ tsp hot red pepper flakes

    ½ lb thin spaghetti

    2 rounded tbsp chopped parsley
Directions
In a medium saucepan, bring the water to a rolling boil, add the lentils, and cook, covered over medium-high heat, until nearly but not entirely tender, about 20 minutes.

Add the garlic, the olive oil, the tomatoes, the salt, and the pepper. Reduce the heat, cover, and continue to simmer briskly for another 10 minutes, stirring a few times, or until lentils are fully tender.

Break spaghetti into 2- to 4-inch pieces and add them to the lentils. Cook, covered, at a steady simmer, stirring several times and scraping the bottom of the pot when you do. Cook until the pasta is just done, stirring more frequently as it gets closer to that point.

When the pasta is cooked to taste, remove pot from the heat, stir in the parsley, cover the pot, and let stand 5 minutes before serving.

Serve hot, passing hot pepper oil or the best-quality extra-virgin olive oil for drizzling on top.