Pasta with Chickpeas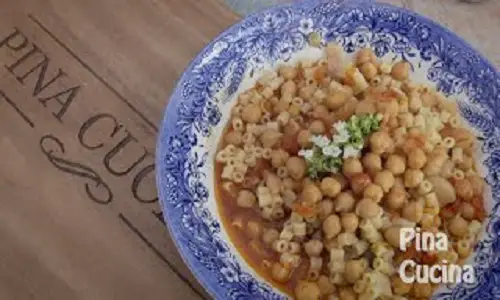 Pasta with Chickpeas or pasta e ceci is a comfort dish that is delicious and easy to make. This dish comes from way back in the old country of Calabria passed down from generation to generation that still holds up today as a family favourite. Very simple and easy, you don't have to be a master chef to cook this dish!

Ingredients
2 cans of chickpeas

1 can of diced tomato

1/2 teaspoon of salt

water

olive oil

1 onion

pinch of basil

100 grams of speck
Video recipe below.  Enjoy!