Peppina's Cake (Torta di Peppina)
Peppina's Cake (Torta di Peppina)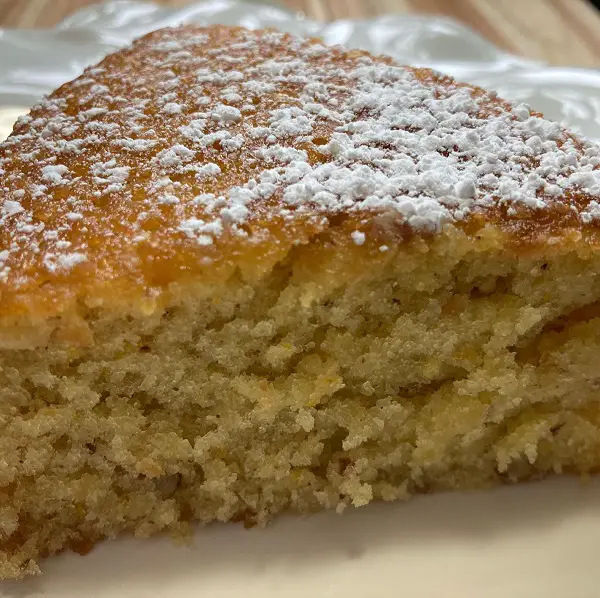 Ingredients:
1 cup all-purpose flour

1 teaspoon baking powder

1/2 cup butter, softened

1/2 cup sugar

4 eggs, separated

2 1/2 ounces bittersweet chocolate

3/4 cup sliced almonds

1 pinch salt

Powdered sugar for garnish
Process:
    Preheat oven to 350 degrees.  Use butter to grease a 9 inch round cake pan.

    In a bowl, sift together the flour and baking powder.

    In the bowl of an electric mixer, beat the butter and sugar until well mixed. Beat in egg yolks, one at a time.  Using a spatula, fold in the flour mixture.

    Roughly chop the chocolate.  Put the almonds in a food process and grind finely.  (If you prefer larger pieces of almond, grind coarsely.)  Add the chocolate and almonds to the batter and stir in.

    Clean the beaters.  In another bowl, add the egg whites and salt.  Beat until stiff beaks form.

    Using a rubber spatula, carefully fold in the egg whites to the cake batter.  Pour the batter into the cake pan.

    Bake about 25 minutes, checking after 20 minutes.  Let rest in the pan for several minutes.  Remove cake and let cool the rest of the way on a baking rack.

    Garnish with powdered sugar.