Pesto Gnocchi with Shrimp and Broccoli
Pesto Gnocchi with Shrimp and Broccoli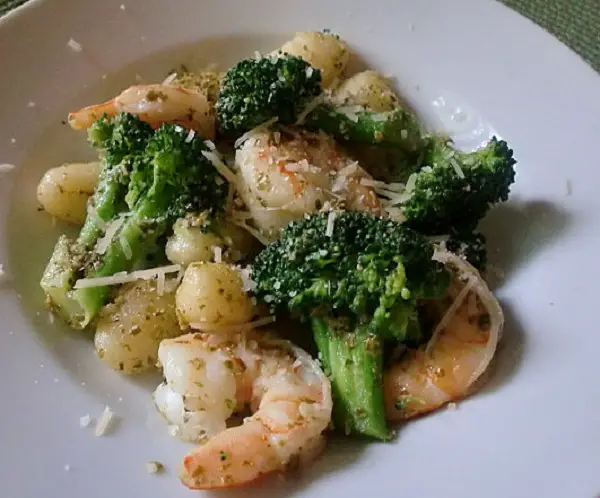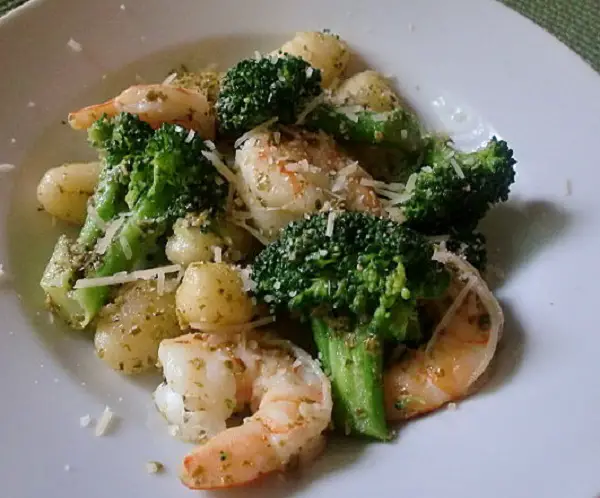 Ingredients
Serves 4
1 pound gnocchi,

1 1/2 pounds extra large (21 – 25 per pound) shrimp, peeled and deveined

3 cups broccoli florets

2 – 3 tablespoons pesto
Directions
Cook gnocchi according to the package directions.  Drain and and place in a large bowl.

Fill the same pot with 2 quarts of water and bring to a boil.

Add shrimp and broccoli and cook for 3 – 4 minutes, until the shrimp is just cooked through and the broccoli is tender crisp.

Drain and pour into bowl with gnocchi.

Add 2 tablespoons of pesto to the gnocchi, shrimp and broccoli and toss to coat.

 Taste and add more pesto if desired..