Pizzoccheri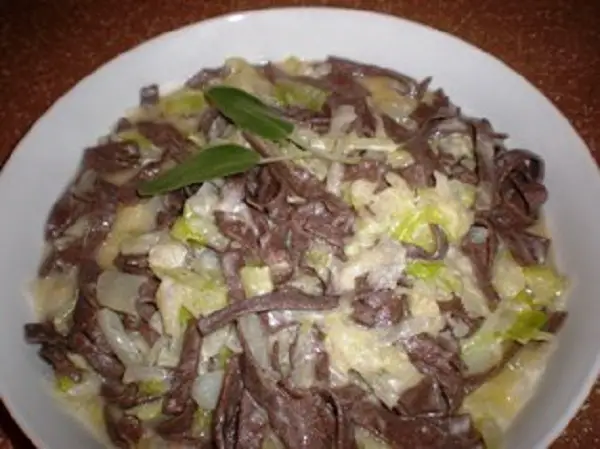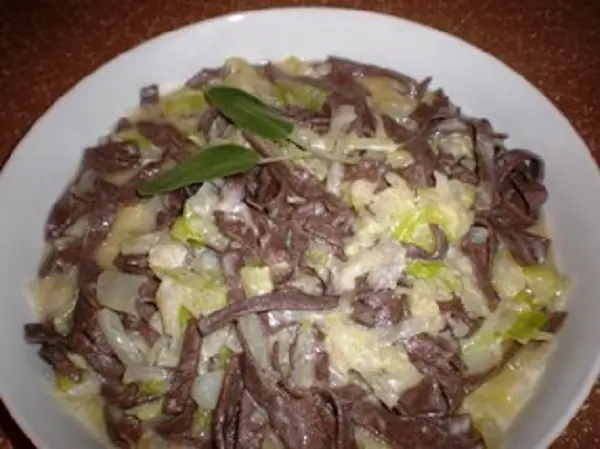 Pizzoccheri – A Traditional Pasta made with Buckwheat Pasta Dough from Lombardy

Ingredients:
(Serves 4)
Dough:
8 ounces buckwheat flour

4 ounces all-purpose flour

Pinch of salt

1 egg

1/4 cup milk
Sauce:
12 ounces savoy or other cabbage, roughly chopped

6 ounces potatoes, cut into small cubes

4 tablespoons olive oil

1 tablespoon chopped fresh sage

2 garlic cloves, minced

12 ounces bitto, fontina, or telleggio cheese, shredded

Grated Parmesan cheese for serving
Directions:
To make the dough:
Combine the 2 flours in a bowl with salt.  Add the egg and mix it into the flour.

Add the milk, mixing until you have a soft dough.  You may need more or less milk depending on the dryness of the flour.

Knead the dough a few minutes until smooth and elastic.

Allow to rest for 1 hour.

Using a pasta machine or rolling pin, roll the dough out thinly and cut into noodles 1/4-inch wide.

Cut the noodles into 3 to 4-inch lengths.
To make the sauce:
Cook the cabbage and potatoes in boiling salted water for about 5 minutes, or until potatoes are tender. Add the pizzoccheri (noodles) and cook 2 more minutes.  Drain and reserve 1 cup of cooking water.

Heat the oil in a large skillet and saute the sage and garlic for 1 minute.

Add the cabbage mixture and shredded cheese; season with salt and pepper.

Gently stir to combine and melt the cheese.

Add reserved pasta water if the mixture is too thick.

Serve with Parmesan sprinkled on top.